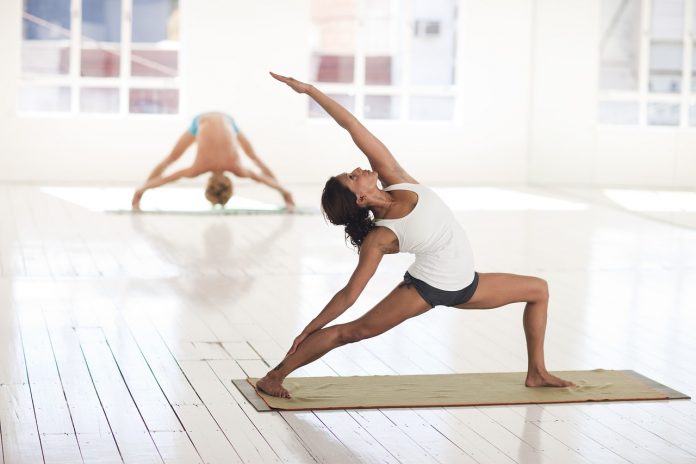 Our lives have gotten significantly busier than the generations before us; we have a lot of stress in our minds in our everyday work. In this fast-paced life, we often need to slow down a little and do something to de-stress our hectic lives. Here in this article, we will discuss 4 different types of yoga for relaxation.
Yoga is one of the best to do that. It has been the number one way for people to relax and even help you lose weight. Yoga originated in Northern India over 5000 years ago and it is now performed all around the world. It is basically teaching a person how to have discipline and having a balance between the mind and the body.
There are different types of yoga classes for different types of cases like anxiety, body pain, and weight loss.
Today we are focusing more on finding inner peace or being more relaxed and calmer. There are a couple of different forms out there for relaxation. For example:
1. Restorative Yoga
In this type of yoga, the instructors typically use props that help you support their bodies while doing poses that are calming and grounded. Restorative yoga is done on the floor and the instructors use the props like blocks to help reduce the tension and help the body and mind relax.
2. Yin Yoga
In this form of yoga, you are supposed to hold the poses that are given to you for long periods of time like 5 minutes or sometimes even longer. This is meant to be meditative and quiet and it helps you by letting you be at peace with your mind and your body and it also stimulates circulation, improves flexibility and even sorts of stretches the connective tissues of the body.
3. Gentle Hatha Flow
This form of yoga involves breathing and a set of combined poses to help with your mental focus as well as developing strength, flexibility and even the awareness of your body. The reason why it is called Hatha Flow yoga because the combination of poses that are given to you is done in a flow of movements. Usually, the poses are difficult and more physically demanding but you can take the Gentle Hatha flow classes where the instructors give you poses that can help with relaxation.
4. Breath Restoration
One of the most common forms of yoga is done through breathing. It is the best way to circulate blood flow, calms the mind and body and it even makes it easier to do certain poses if you can control your breathing. In yoga classes, the instructor usually tells you to regulate your breathing so that you won't get disturbed and remain calm. Some breathing exercises that instructors give you can help you even outside the classes as a stress reliever.
Let me tell you a simple breathing exercise that you can use as a relaxation method if you get stressed out or feel like your life is too busy and overwhelming. It takes only a couple of minutes and you can do it anywhere like at home, work or even out in public (that is if you don't mind people looking at you).
Heart Calming Breathing Exercise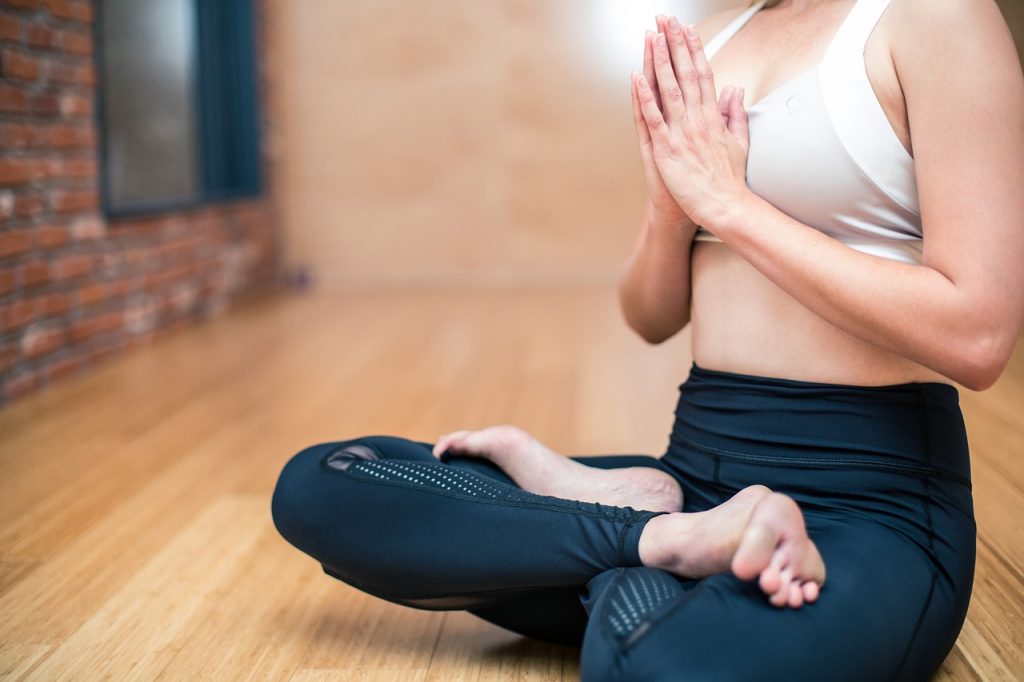 Sit in a kneeling position where your heels and foot are under your hips. If you have knee issues then I suggest you sit in a crossed leg position to avoid knee pain and help you be comfortable.
Place one hand on your chest above the heart and the other hand on your stomach.
Close your eyes and inhale and exhale while in your head you tell a mantra where when you inhale you say "Let" and when you exhale "Go".
Repeat this exercise for 5 minutes before opening your eyes and placing your hands on your thighs.
You can do this any amount of time through the day if you don't feel relaxed or de-stressed. This is the perfect way to have a relaxed and peaceful sleep, so do this before you get to bed. It is easy to do and isn't time-consuming.
Yoga is always helpful for anything regarding your body and mind, so if you are like me and require some de-stressing and relaxation in your busy life then call and join a class according to your requirements. We hope these 4 different yoga for relaxation were helpful for you.