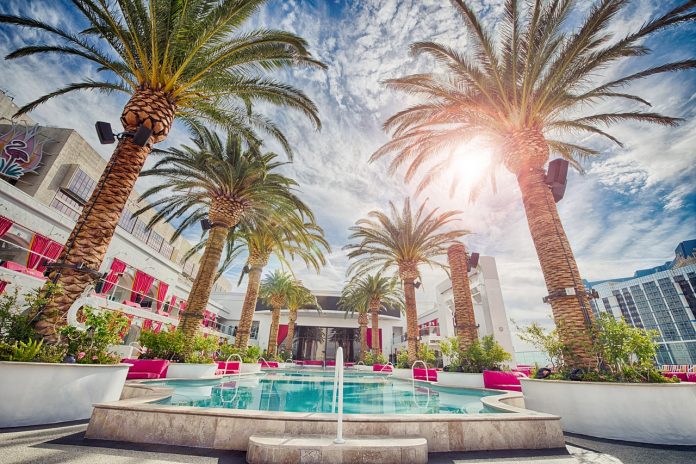 Viva Las Vegas!
It's no secret that Las Vegas known for its dazzling lights, party hard life with massive hotels around every corner it has been a popular destination for more than 50 years now also It's a fabulous getaway for couples. Let's explore some best hotels in las vegas.
Although everyone would love to spend 2-3 days in Las Vegas their biggest concern is money, yes Las Vegas is a hot pocket no kidding but there are ways you can enjoy some time there on a budget. If you don't want to throw your cash away in the trash then scratch the idea of gambling I mean seriously?
Why would we waste money like that and another reason why people reluctant to visit Las Vegas is they think it does not kid-friendly but I will be covering in this article where you can stay with your family and for those who want to stay with their significant other.
Las Vegas On a Budget Hotels
Las Vegas is one-of-a-kind place even if you visit there for once you will feel like you had been visiting so many cities in one day, why? Because of Las Vegas's Unique themed hotels looks like all the countries in one place.
Now let's get back to how we can have a trip in Las Vegas on a Budget. The most important thing is not to waste your money on the tourist trap and no gambling. If you plan your trip in mid-week you can get deals from hotels.
Places where you can stay under 100$ per day in Strip
If you want to stay on Low budget you have to either stay Las Vegas Strip or Downtown, Strip is located in Sunset Ave and Sahara Ave.
The Luxor Hotel in Strip
Excalibur
Circus – This is a cheap place to stay around for 55$ but its a bit old and tad but it has a nice location.
Ellis Island Casino & Brewery- this is also a very old place but worth a shot and not bad compared to other hotels.
Check 'on Airbnb' It has Apartments and Room rentals for reasonable prices (50$) but if you are really on a tight budget you can go for Hostels.
Sun City Hostel
Hostel Cat
Under 100$ accommodation in Down Town
Downtown has its own taste and less expensive than Strip, trendy and laid-back and it is also an area full of nightlife and food.
Downtown Last Vegas- a Better area in town and with a nice room only bit Higher than 50$
Golden Nugget- Best known for its pool with water slide going through a shark tank.
Four Queens- "old school Las Vegas"- well known for its huge glimmer stand, you can spot it anywhere.
If you wish to visit Las Vegas on Budget, you should not rent cars because the parking fee can be really expensive near the hotels, walking would be nice from Strip to Town but if you are really not a walking-person maybe you can hire an Uber.
Visit Bellagio Conservatory and fountain; it is a luxury hotel in the city but you can visit the conservatory and fountains for free.
Hike in Mount Charleston which is absolutely free.
Kid-Friendly Hotels
Hard to Believe? Well here are the Kid-friendly places in the 'Sin City'.
The Mirage
Great location with a great pool, this Hotel is home to Siegfried and Roy's secret garden and Dolphin Habitat, children can enjoy dolphins and they can see white tigers trained in a closer view. Also, they can swim and do activities in the pool.
Red Rock Casino Resort and Spa
Checked box for every traveling family. It has a bowling alley, movie theatre, a large pool, and an arcade within the hotel for a reasonable price. The best of all is it has a Kid quest for about 10$ for each. It is 5 min away from the Red Rock Canyon. This hotel would be ideal for a family.
The Venetian
The hotel has a perfect location the pool is very average but it has very spacious rooms for families you can't miss the gondola ride with your kids here.
Delano Las Vegas
Is a Non-gaming non-smoking hotel in last Vegas that's right, you heard me. These hotel rooms and very spacious and luxurious the Pool is also quite big and nice. It also has access to the Mandalay Beach. In the Complex there is a food court with inexpensive food.
Four Seasons
The ideal place to have the luxury Vegas experience with your family, this hotel is also a non-gaming non-smoking place.
MGM Grand
The hotel has an impressive pool complex. Home to two main shows that families can come and enjoy. And it is also next to the M&M WORLD.
Las Vegas for Couples
Las Vegas is a perfect getaway for couples; incredible pools, fancy Hotels with over-the-top lobbies will make the perfect date for you and your significant other.
Venetian
hands down one of the most romantic hotels, I mentioned this hotel above but roaming around the Venetian would be a very nice experience for the couples. The place is surrounded by the recreation of the canals of Venice and also in the inside, there are renditions of Italian street and architecture which will take you to Italy. This Hotel also has a five-arch pool deck, gourmet restaurants, and designer boutiques.
Bellagio
The hotel has its own look and very famous for the fountain show which is free, and when you enter the hotel you can see a beautiful lobby with a glass flited ceiling and the rooms are luxury, the marble bathroom with soaking tub perfect destination for your honeymoon.
The Cosmopolitan
This hotel has a contemporary modern vibe that will attract young couples very easily. It has luxurious bedrooms and bathrooms and floor to ceiling windows and a variety of bars and dining areas.
Waldorf Astoria Las Vegas
The hotel is relatively small compared to other luxury hotels but its Asian-Inspired Decorations will bring you the best relaxation and their service is remarkable.
Caesars Palace Hotel and Casino
This place is very huge and has to be on the couple's checklist. A really good place to relax. This place will take you back to Ancient Rome. It has 50,000 feet spa roman baths, pools and steam baths.
Mandalay Bay Resort and Casino
This luxurious hotel has 8 pools, a lazy river, and waterfalls perfect late-night time for newlywed couples. You will feel like you are transported to the beach while roaming around in this hotel.
In this article, I have covered all your doubts about Las Vegas accommodation and for a budget-friendly trip. If you are still not certain to compare the hotel prices and places through Trip Advisor so pack your bags and travel to the City of sin, shh! But keep an open mind not to waste your precious money on dices and cards. I hope you can now easily find the best hotels in Las Vegas.