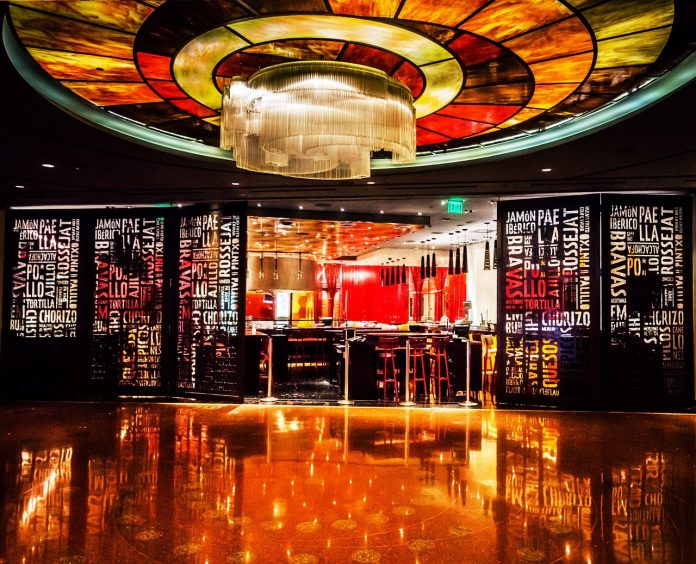 Las Vegas is Hot pocket, one of the most popular destinations for over 50 years known as 'city of sin' Las Vegas Strip used to be filled with drug dealers, mobsters and gamblers ruling over the city and having the best time of their life the cries are low compared to the past now. Las Vegas is never a boring place cause its filled with lights nights with shimmer and shatter! Let's discover some of the best restaurants in las vegas.
One of the favourite things about Las Vegas is all of their different places to dine in and chat. It's basically heaven for a food lover. Close your eyes and imagine your favourite food Bam! It's right around the corner. You can find any sort of dish you like they have all the best chef's in the world literary they all come here to work on their cooking art.
The restaurants will range from cheap to 3-star Micheline restaurants. You would spend hours deciding what to eat and where to visit to save some time I put together some of the good restaurants in Las Vegas.
Budget-Friendly Cheap Restaurants
Tacos El Gordo
Yeah, you heard It, tacos!
This restaurant comes under the very average category but doesn't mean the Tacos aren't delicious right? They are made with handmade corn tortillas top-quality meat and filled with fresh vegetables. And Tacos El Gordo is one of the absolute cheap restaurants where u can dine in if you are on a budget it will cost around 10$.
Evel Pie
This is also a budget-friendly restaurant you can have a giant slice of pizza and a soft drink for 6$ or a pitcher and a pie for just only 20$. This place has its retro vibe and dining there will also be an experience for you.
The Egg & I
This restaurant is established in 1988 and locals love this place because of its family tradition. One of the best places to have a tasty and cheap meal or brunch.
Some of their famous dishes are, 'The Italian Skillet Breakfast', 'Egg Crepes', 'Vegie Crepe' and for meat lovers 'Pork Carnitas Crepe'.
Satay Thai Bistro & Bar
Explore all the taste of southeast Asian flavours from grilled lamb chops and shrimp tacos to calamari and vegie crepes, Indian roti and samosa also on the menu. And their orange chicken in house special.
High-End Fancy Restaurants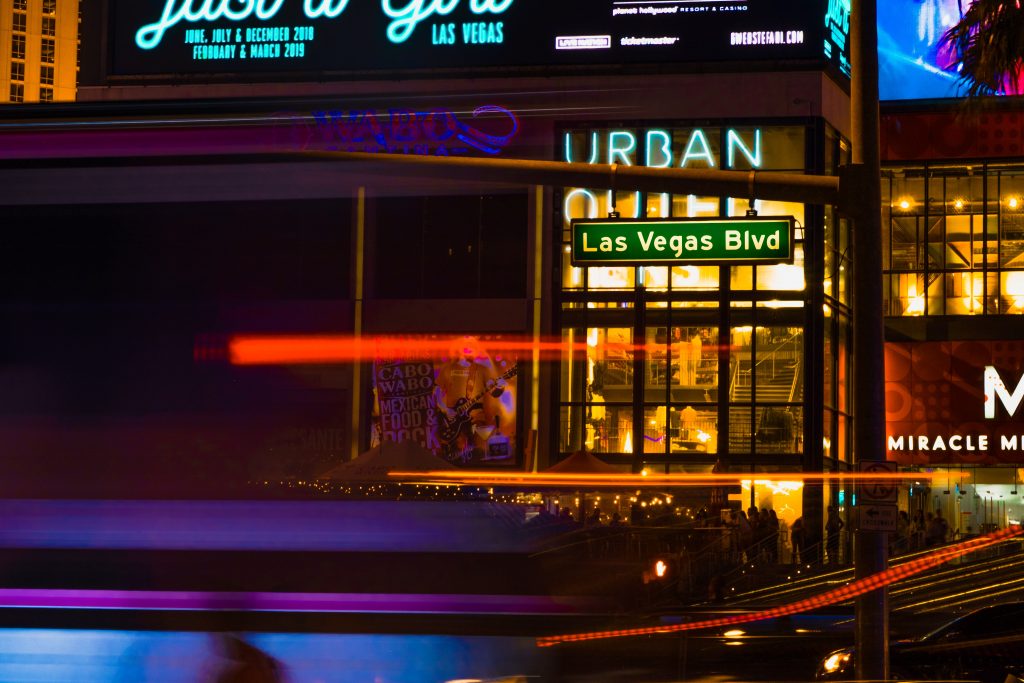 If you are looking for a date night with a good view and for a luxury experience there are plenty of Hotels in Las Vegas. And there are more celebrity-chef owned restaurants than any other place in the country so you know and you can be assured of where your food comes from.
Wolfgang Puck-Cut
This American style steakhouse in The Venetian has the best steak you'll ever taste. The varied, the menu goes way beyond steak, so no matter what you're craving you'll be in culinary heaven.
Michael's Gourmet Room
If you want to have an intimate dining experience with delicious cuisine then head over to Michael's Gourmet Room at south point Casino. Their plush furniture and cosy tables will be an ideal place for you and you're significant more like a private dining getaway.
Beauty and Essex
Beauty Essex id the heart of the heart city. With their vintage décor and mouth-watering food, this is one of the restaurants you must visit.
Pastry Chef Brandy Woolfolk offers a wide range of sweets black bottomed butterscotch is one of his demand desserts. Their Beauty and Essex Burger is quiet famous in locals and they also have tuna poke wonton tacos, crispy shrimp
Le Cirque
Whether you love seafood, chicken or red-meat alternatives, the main dishes at Le Cirque is sure to please your taste buds, it's a walk on down the memory land to your childhood with its decorations as a circus. Bellagio offers you this circus-themed place with delicious food. Their pre-theatre menu is popularly priced and marked as favourite by so many tourists and locals it has so many appetizers, main courses and desserts for a quiet large variety.
Market Grill Café
Won 'Best of Las Vegas' for consecutive years from 2009 to 2014. For those who crave homemade Greek food then this is your place. They have their Meatball pizza, Plato's potatoes and Falafels and Pasta Giovanni is very famous and delicious and as for desserts their award-winning dish Tiramisu cheesecake is highly recommended.
Raku Japanese Charcoal
As I have mentioned before Las Vegas has all the options and cuisines you want in every corner.
You can experience authentic Japanese cuisines at Raku for the main course there is a number of rice noodles soup. Desserts at a Japanese restaurant are quite adventurous if you're not familiar to it. the green tea crème brulée and the melting chocolate cake is highly recommended by everyone.
Unique restaurants
There are plenty of unique themed restaurants in Las Vegas for you to dine in, like Hard Rock Café, Planet Hollywood, Rainforest Café.
For a truly unique dining experience like no other head out to 'Head to Blackout 'which means you are dining without light including your handphone. It is a quite fun and unique experience for you and to your family. You need to use all your other senses to dine in and the plates disappear in the dark and while you are chatting with your friends you will end up eating a full seven-course meal in a fun way.
If you are looking for a more artistic cultural experience then head over to Picasso this French restaurant is a work of art authentic unique and arts on every wall. You can share art critiques while sharing your meal.
The views of Las Vegas are breath-taking with bright lights music, fountains and architecture at its best. And the best way to enjoy these sights is with a good meal in hand.
By the most tourist demand and locals dining at the Eiffel Tower Restaurant is the best. Its located in the Paris Hotel on Las Vegas Boulevard it has some of the most popular and best French cuisines and also the plus point in dining here is the mind-blowing view of Las Vegas Strip and Bellagio Fountains.
Another amazing restaurant with a nice view is, SkyBar in the Waldorf Astoria, you are literary dining at 23rd floor up in the sky and looking down at the beautiful city. They are mainly focused on creative cocktails and they have an amazing bar menu with a twist.
Final Words
You can also enjoy a meal with entertainment if you visit these Hotels, it will be a memorable experience to you check out for,
Tournament of Kings
Marriage can be Murder
Its dinner but not "just dinner "you will have an interactive experience.
Vegas is all about performance quality and richness and if you are about to travel through Las Vegas then here are some of the best and affordable restaurants for you. theatre, bands, beautiful sights, light and music and love all in one city and that's the one and only 'city of sin'; As Vegas. We hope that you will visit the best restaurants in las vegas.