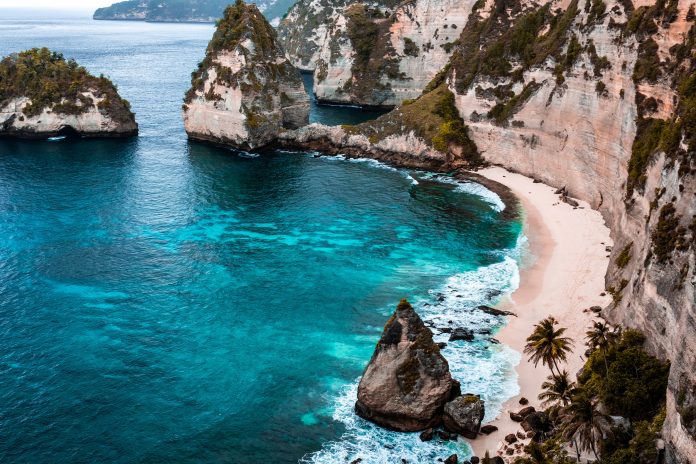 Paradise on Earth'; they say, for the spiritual seekers and full-on hippies to travel pack solo is none other than Bali island.
Once you landed to this magical island you can't help but falling in love with its relaxed chill vibe after a stressful "business plan" week at work or for you to travel with your bae, then Bali would be your ideal destination. The Holy temples, Christal clear beaches, rose water spa's, waterfalls and those Insta-picture-worthy sunrises will take your breath away also, you will feel more at home with Balinese friendly and warm nature.
In this article, we will be covering What you should know about Bali, Places to visit, and the best time to pay a visit to Bali…
Best Time to Visit Bali
Bali has a tropical climate all year therefore it's mainly hot and humid they have two main seasons which is the Dry season and Rainy season.
The best time to visit Bali is from spring to fall – (April May to September October) because the weather would be very nice and warm. it's the ideal months to spend time at the beach and enjoy the sun and avoid rainfalls but since it's the peak season the cost would be high as well.
The rainy season is the months from (November to March) these following season will have rainfalls on either morning or afternoon but you will still have time in between to travel. And this season will have a good rate for the travellers.
What You Should Know About Bali
Location wise, Bali is located in the Indian ocean by far one of the most famous islands' in Indonesia with a population of 4.2 million smiles. Check this Bali tourist map
Spiritual Beliefs

Balinese people often live in a magic world of people, spirits Gods and demons, maybe that's why it called the "paradise on earth" for its mother nature and the people's belief. It is low key underrated to think that a country in 2020 still believes in spiritual stuff but if u visit Bali you can witness their devotion for these cultural events by heart. Many say that no matter when you visit Bali you can encounter a countless number of religious activities and spiritual festivals and its quite attractive to tourists.
If we talk about the religion in Bali as you may all know Indonesia is the biggest Muslim country in the world but one exception island is Bali hence, it is the only Hindu island in Indonesia. Although it's not the accurate Hindu religion its more likely a Balinese Hinduism and according to some sources they say Balinese people perform these Hinduism and spiritual ceremonies to prevent their island from changing their religion to Muslim.
There are more than 20,000 temples in Bali; 'Tirta Empul' is one of those shrines famous as Holy water temple Balinese people go to cleanse their sins before prayers.
'Canang Sari' is what they call as their Daily offering Balinese highly believed and karma; what goes around comes around.
Balinese have a special day dedicated to worship their ancestors on March which called 'Nyepi' is also called the 'Balinese day if silence' so, what they do is they refused to talk on this day and remain silent as a tribute to their ancestors.
Currency
Cash is the king in Bali you always have to have money in your pocket because except for paying for hotels by card for almost everything you need cash.
The local currency in Bali is Indonesian Rupiah (IDR) the amounts in Rupiah is a very large cause of all the zeros the largest denomination is 100,000 IDR banknote.
Its always better to keep a bundle of Rupiah with you when travelling in Bali because once you stepped out from the travel hubs to the rural area you might find it difficult to find ATM and mostly, they ask for cash.
Road Condition
Roads are in bad condition because of the insane traffic and dust and potholes every corner and it's hazel and challenging to drive in Bali with all these scooters, taxis and bicycles overtaking and driving on the same lane. No matter which parts you go roads will be flooded with scooters and other vehicles.
Places to Visit in Bali
There are so many beautiful places to visit in Bali if you wanted to discover and explore more you might need to stay in longer than one week. Let's dive into the Balinese beauty below.
Denpasar is the capital city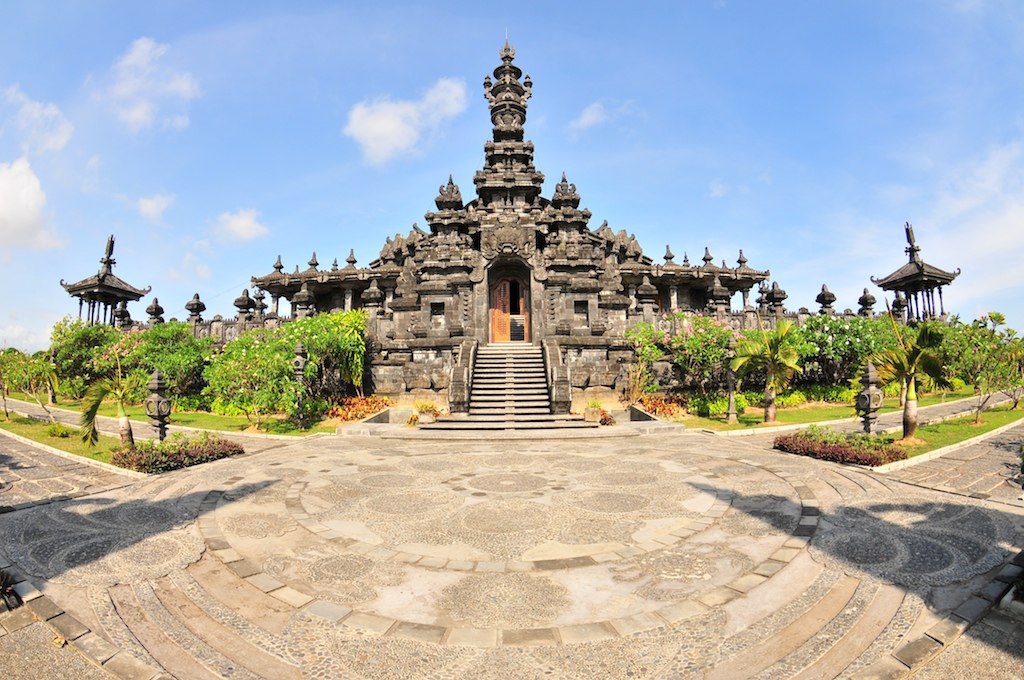 Denpasar is the capital city in Bali also the most tourist area on the southern side of the island. This area is filled with fancy restaurants, cafes beaches and cool party places.
to Visit-Kuta, Seminyak, Canggu, Uluwatu, Jimbaran)
If You Want to See the Heart of Bali
If you want to See the heart of Bali the most cultural site the Central Bali is where you should be, it is the home to many beautiful green rice terraces, waterfalls, and beautiful temples. (places to visit– Ubud, Tegalalang rice terraces, Pura Tirta Empul etc)
Mount Batur
Mount Batur is an active volcano but still safe to tourist for hiking which is located on the East side of the Island.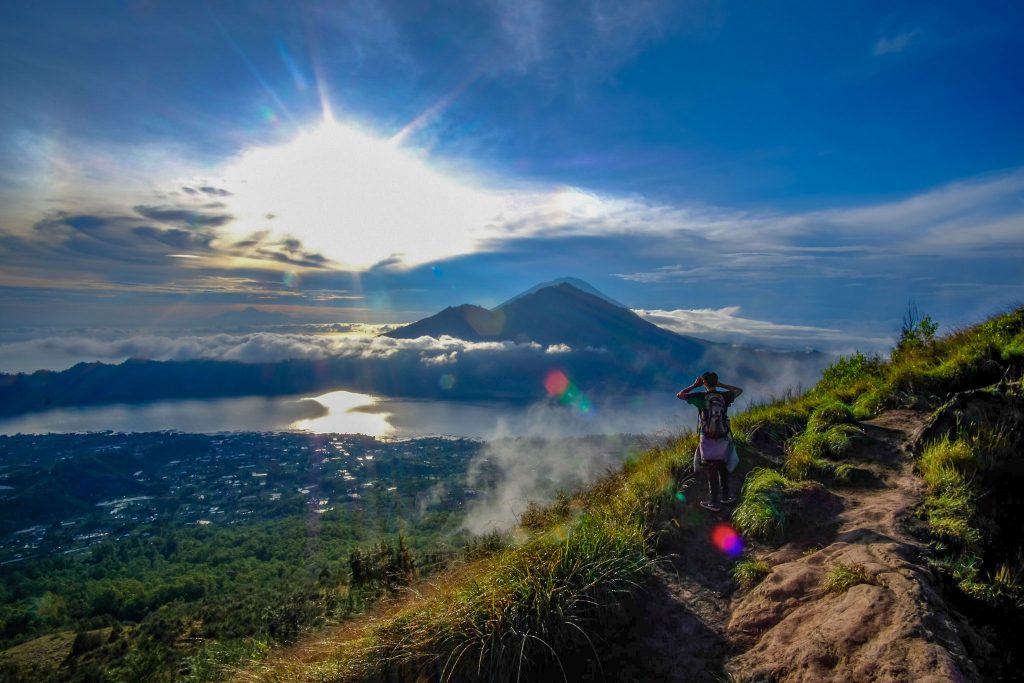 Nusa Islands
Nusa Islands hold such a unique beauty therefore it became a tourist hotspot. (places to the visit-Broken beach, Devil's Tear, Blue lagoon etc)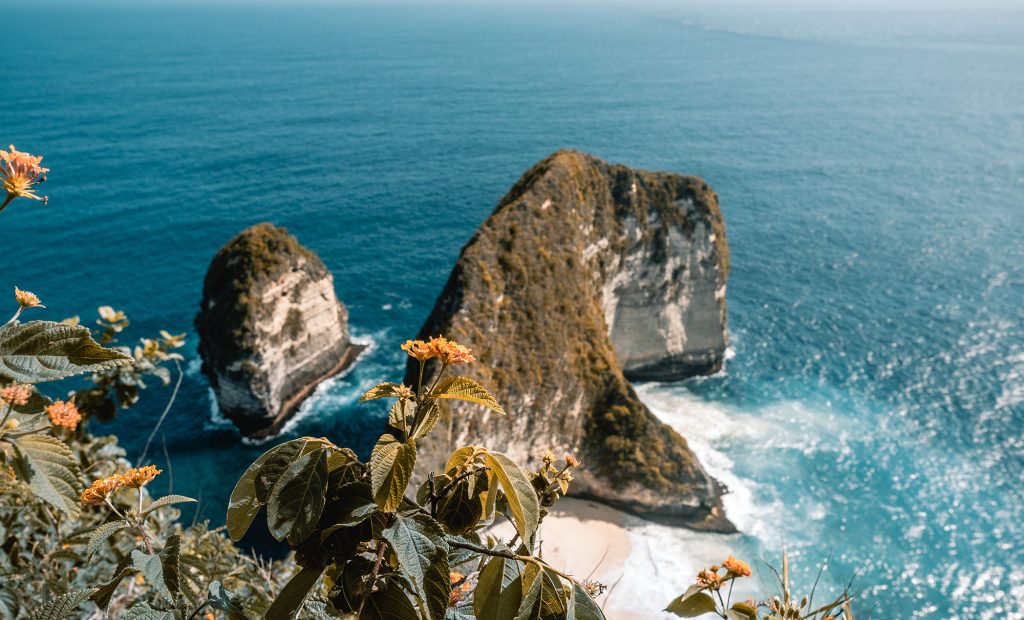 With all that has been said here are some key tips for you to keep in mind
If you are a solo traveller its always best to travel on a taxi or a scooter but if you are a larger family or team, I suggest you should book a private driver in advance when travelling in Bali you can request for a flexible driver. When you are hailing a taxi make sure to hail a Bluebird Taxi which has the meter on it.
To plan the literary before is always best and to avoid unnecessary stress
The visa is free if you are staying less than 30 days in Bali. if you want to explore the whole island 2 weeks would be enough because you need that time to enjoy and relax in Bali.
No strict dress code in Bali but lightweight cotton would work like magic and also if you are visiting the central side to see the temples, I suggest you take a sarong or long skirt with you.
It's always fun to explore and discover new destinations because life is too short to waits and this paradise on earth would be an ideal place in your bucket list.
I hope this article covered all the information you need to know from the best time to visit Bali and all you need to know about this beautiful Island.