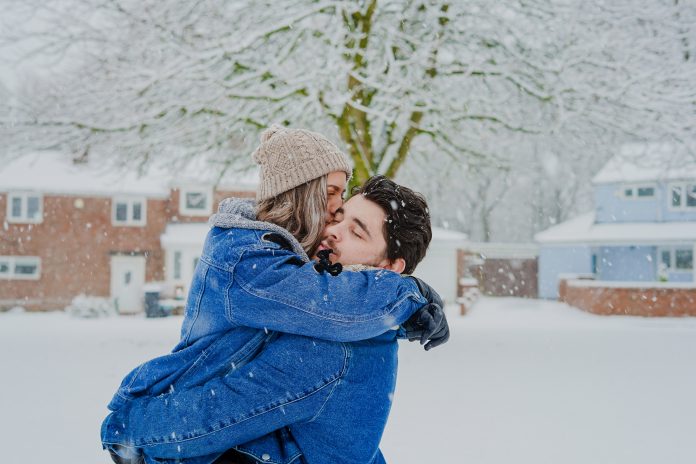 Are you couples looking for Winter Vacations? If Yes, then let's explore some of the best winter vacations for couples.
Yes, most awaited vacation, when say "winter" it gives a cold feeling to all, so every couple dream about winter vacation, you may definitely search for best winter vacation destinations, but before selecting the destinations, you must know more about the winter vacations.
What is Winter Vacations?
Winter falls in Northern Hemisphere from December to February and in Southern Hemisphere from June to August, so when say Winter Vacations you will definitely think about Christmas & New Year season, but in Southern Hemisphere is mid of the year. So during this season, many people will be on vacation.
so couples may be thinking of spending relaxed time together somewhere away from home, but some couples may think of taking a vacation in a winter destination and some couples may thinking of taking a vacation to escape from winter.
How to choose your Winter Vacation Destinations?
Winter vacation is the most awaited one since it comes with Christmas & New Year seasons you may feel like spending your vacation in a winter destination because the snowfalls and seasonal happenings will never return till the next winter vacation.
So it is optional to choose a hot destination, why are you waiting? Do a better search, find many destinations which are famous for "Winter Vacations", when you say "Winter Vacation" it comes only once in a year, so make it the best as you can, so you can find some romantic getaways only for couples and then select the best "Winter Vacation" out of it.
What are the best "Winter Vacations for Couples"?
Still, couples may feel like having a winter vacation with a chill feeling if so you can select snowy destinations, if you want to feel warm, you can choose a tropical climate destination but the choice is yours.
1. Hallstatt, Austria
Fall in Love with "Scenic Hallstatt"
Hallstatt is a village on lake in Austria, it is one of the mountainous regions in Austria, it titled as "UNESCO World Heritage Site", most romantic destination in Europe, it is known for Salt Mine, Archaeological Culture, Mountainous and many more, it's natural beauty is indescribable, best recommended time to visit is March to May and October to November, any couple visiting this village may fall in love.
Things you may like to do in Hallstatt, Austria
Hallstatt Skywalk "Welterbeblick"
Treppe ins Nichts – Panoramic Alpine Viewing Platform
The Hoher Gjaidstein – 2,794-meter peak mountain
Skiing
Lake Hallstatt and Ice Cave and many more things to do
Also, you can visit the rest of Austria as part of your tour, recommended to stay at "Seehotel Gruner Baum", taste Austria's best cuisines, see the natural beauty of Hallstatt, you will definitely save some unforgettable memories as a couple, so don't forget to record those
2. Berlin, Germany
"Escape to Secret Spots and Romantic Places in Berlin"
Berlin is the capital of Germany, it has many secret spots and romantic places for couples. It is known for cultural flair, technologies, museums and many more, its best known for its architectural buildings. So the best time to visit Berlin is May through September.
You may like to do things in Berlin, Germany
Schloss Charlottenburg Gardens
Explore Berlin's Little Venice
Dine at Charlottenburg Palace with a Classical Music
Couple's Spa at Liquidrom
Ride a Captive Air Balloon and many more things to do
Also, you can explore the rest of Germany, you can taste Beer & Wine, shop till drop, you can stay at best hotels, see its street arts, party at Berlin's fantastic nightlife, capture all your unforgettable moments and share it with your friends.
3. Rio de Janeiro, Brazil
"Celebrate the Rio Carnival"
Rio de Janeiro is a seaside city in Brazil. It's known for mountains and beaches, it has romantic feasts for couples, known for its natural beauty, the best time to visit Rio de Janeiro is December to March.
There are things to do in Rio de Janeiro
Sugarloaf Mountain – Cableway and Views
Christ the Redeemer – Iconic Statue
Copacabana – Beachlife
Rio Carnival
Red Beach
Botafogo – Nightlife and many more things to do
Also, you can visit the rest of Brazil, Rio de Janeiro is known for its nightlife, beach life for couples, feast at Rio Carnival and tastes the local foods. This tour really suits couples, so never miss a moment in Rio de Janeiro.
4. Costa Rica
"Escape to Tropical Paradise"
Costa Rica is a Central American Country, it is for its beauty and adventures, it's is one of the romantic destinations, it's known for its forests, coasts, and mountains and it is best known for volcanoes, the best time to visit Costa Rica is mid-December to April.
Things you may like to do in Costa Rica
Manuel Antonio Park
Arenal Volcanic
Adventure Park Combo – Zipline, Rope Bridge, Rappel, Tarzan Swing, Etc…
Also, you can enjoy the nightlife in San Jose, you can see beautiful beaches, natural volcanoes and forests, spend your vacation in this tropical paradise and keep the memories with you forever.
5. Dubai
"Dazzling Dubai"
Dubai is a city in UAE, it's known for its buildings, shopping malls, and hotels, and also it has many adventurers things. It is the best romantic destination for couples, the best time to visit Dubai is from November to April. You can also visit January to February but it is the most crowded season due to its shopping festival.
Things to do in Dubai
Royal Arabian Safari at the Sahara Desert
Aquaventure Waterpark
Burj Khalifa – Observation Deck View
The Dubai Mall
The Dubai Fountain
Palm Jumeirah
Dubai Creek
Kite Beach and many more things to do
You can really see the entire Dubai, have a desert safari, view the entire Dubai from Burj Khalifa, see the buildings, taste Arabian foods, keep entire Dubai in your memory stick.
6. Phuket, Thailand
"Living Paradise"
Phuket is an island in Thailand. It's known for its rainforest, beaches, and mountains. The best time to visit Phuket is from November to April.
Things to do in Phuket, Thailand
Kata Noi Beach
Nai Harn Beach
Wat Chalong
Weekend Night Market
Tiger Kingdom
Monkey Hill
Phang Nga Bay
Cabaret Show
The Phuket FantaSea Show
Patong Beach and many more
You can also visit many more places in Phuket, it is a more nature-related place, as a couple, you can enjoy a lot, walk in the streets, enjoy beach games, see shows, never forget to capture this scenic destination in your videocam.
Above we saw many destinations, some are cold destinations and some are hot destinations, but basically during winter vacation couples may looking forward to visiting a few tropical climate destinations to feel warm, couples may look for privacy.
So it is good to travel somewhere away from town side, such places like beaches, forests, hotels, etc.. and also some couples may like to enjoy only the scenic tours, these destinations are more nature-related places, the destinations are really good to warm up from winter escapes, so in the above article we saw many beautiful places and had a good idea about "Best Winter Vacations for Couples".
Hope this article is really useful for "Couples" who like to escape for Winter Vacations.