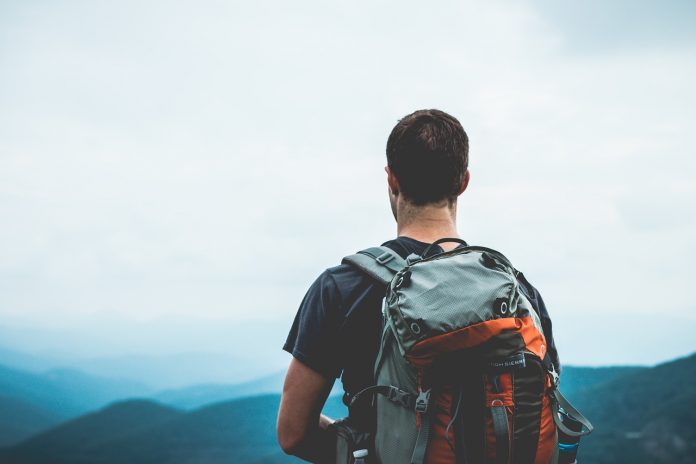 Saint Augustine has once quoted, "The world is a book and those who do not travel read only a page!". Most of us love to travel. While picnics and road trips may be good and enjoyable, they won't open your mind and body into a vast array of natural, cultural and aesthetic experiences, which you could get from traveling internationally. Lrt's discover 10 cheap places to travel internationally.
Even though that "single page" which you're currently on might be nice and quite comfortable, what untapped experiences would those other hundreds of pages of "the book" already have in store, to give you… to open your mind into "a whole new world"! "The book", no one can completely read in a single lifetime, because it stores a wide range of experiences, with every city, town, and village you could visit.
But you can at least try to read as many "pages" as you can, at least a few, in your lifetime, with the limited time and budgets you may have. When you do, you'll find yourself seeing the world from a new perspective, which you never knew that even existed, just a mere week ago!
When thinking about "international" travel, "budget" is the main concern for a lot of us. Starting from the costs of flights, the list continues as visas, travel agents, insurance, accommodation, domestic travel, food, tour guides, local attraction entrance fees, activity fees, a little bit of shopping and souvenirs to bring back home…
Phew! It actually sounds scary when you start listing them! But there are countries which you can travel to, for a relatively lower budget, and still guarantee you an unforgettable experience, which would last a lifetime. Let's look at ten of them today.
1. Thailand
Thailand is the first among the top 10 cheap places to travel internationally. Whether you are looking for leisure, adventure, culture, nightlife or shopping, Thailand has got it all! It's a country which you can pay as little or as much as you want, based on your style. They've got 1,000 USD per night resorts, they've also got 3 USD per a night cheap motel as well! While you can pay for expensive tours, you also get inexpensive experiences as well! While you can have exquisite gourmet meals for hundreds of dollars.
You can also enjoy cheap street food for a few dollars. I think you got the idea here. Some of the must-visit locations include beaches such as Pattaya, Railay, and Phuket, temples such as Temple of the Emerald Buddha, Wat Arun, and at Phra Sri Sanphet, adventure and theme parks like Dream World, Siam Amazing Park and Ramayana Water Park and a lot more!
2. Bali, Indonesia
Whether you're going on your honeymoon, backpacking or even family vacation, Bali is a perfect budget vacation spot for you. While you can find decent accommodation for as low as 15 USD per night, you can have a tummy-filling dish of street food for as low as 1 – 2 USD or a scrumptious Indonesian dish from a restaurant for about 5 – 10 USD.
While taxies are expensive, you can rent a motorbike easily, for about 3 – 5 USD per day! The best things about Bali are beautiful beaches such as Kuta, Jimbaran, and Canggu. But apart from beaches, you can also visit places like the Elephant Cave Temple, Ubud Monkey Forest, Gunung Kawi historic site, Jatiluwih Rice Terraces, Tegenungan Waterfall and more.
3. Vietnam
Vietnam is another good option if you are looking for cheap places to travel internationally. This is a highly-underrated international travel destination. Rich with culture, jungles, natural beauty, and tons of activities to do, you'll find yourself always engulfed in something unique and interesting, every day, during your visit. It's a country, where you can have an extended stay (even for a few weeks) and experience a whole variety of activities.
You can find small hostels to stay for just 6 USD per night, and a meal, which won't cost you more than 3 – 4 USD. You would only have to spend about 50 USD per day, for accommodation, all 3 meals, travel, and activities, depending on your choices. Attractions that you shouldn't miss in Vietnam include Ha Long Bay, Sa Pa Terraces, Phong Nha Caves and Hang Son Doong Cave. Engaging activities include hiking, biking, tunnel-trekking, boat riding, cruising, diving and more! It's a beautiful all-in-one destination for you!
4. Uganda
If you're the adventurous wildlife loving type, Uganda, which is teeming with wildlife, mountains, and lakes, is a very good potential vacation destination for you. You can find cheap accommodations starting from 20 USD per night, or if you're the 'adventurous-type', you can even camp out. If you stay away from Western restaurants and go 'local', you can save some bucks, as well as can enjoy some authentic local food for a few dollars. Public transport (bus) is the best choice for transportation.
Also, you can hop on the back of a boda-boda (motorcycle) and have a fun ride. The best thing about Uganda is wildlife. You can visit the best wildlife parks such as "Bwindi Impenetrable Forests National Park", "Rwenzori Mountain National Park" and "Ziwa Rhino Sanctuary". Or if you want some adrenaline-pumping activities, you can do awesome white-water rafting, bungee jumping or horseback riding on the bed of Nile in Jinja! (How cool is that!?)
5. Malawi
Malwai is the best among the cheap places to travel internationally. Nicknamed as the "Warm Heart of Africa", Malawi is a great African country to travel under a tight budget. Rich with beautiful landscapes, wildlife, and warm-hearted locals, Malawi lives up to its nickname. While you can get a very basic bed to spend the night for as low as 5 USD, a mixed dorm bed would cost only about 8 – 10 USD.
Malawian local dishes are a must to try if you visit the country. Popular dishes include "Chambo", which is a type of fish from Lake Malawi, "Nsima", the signature Malawian dish made with ground corn and served with side-dishes, "Kachumbari", a tomato and onion salad, "Nthochi", which is a bread made with bananas, and "Kondowde", which is a made from cassava flour and eaten fish.
Your best budget options to travel would be the public busses and "chapas", which are converted pickups or trucks, which will cost you less than 5 USD, even for the longer trips. Popular tourist attractions include Lake Malawi, Liwonde National Park, Nyika National Park, and Mount Mulanje. Surrounded by nature, Malawi is a great African escapade or you.
6. Romania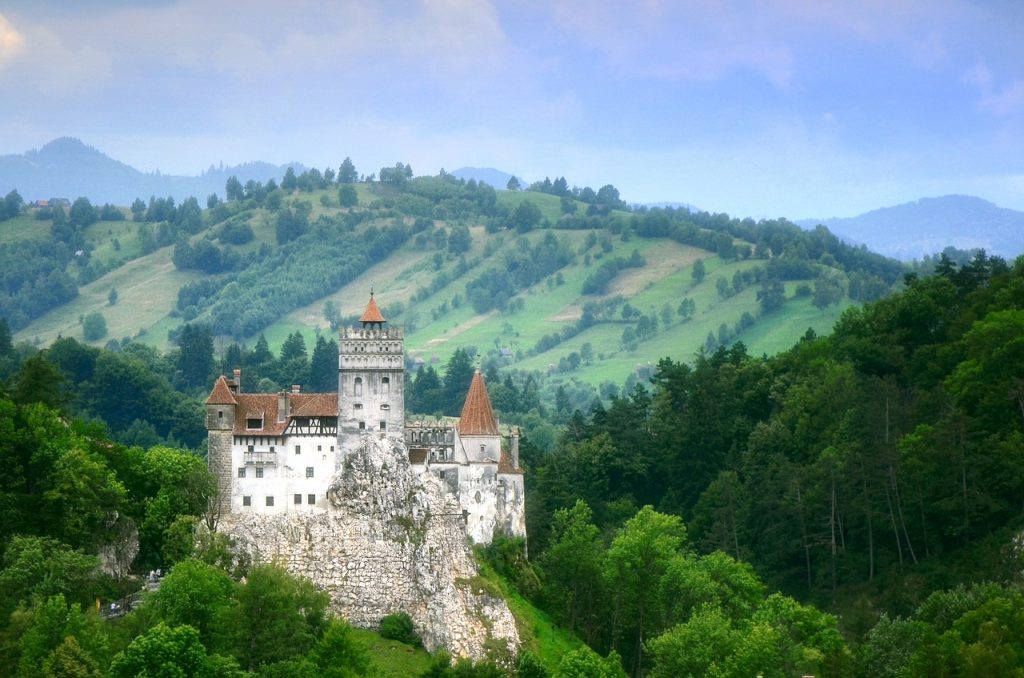 If you're planning a trip to Europe, why not consider a country which is away from the busy rush and gush of tourists? Why not visit the land of Dracula? Rich with greenery, history, charming little towns, and pure country life, Romania is a perfect destination to have a peaceful vacation. So, consider visiting Romania if you are looking for cheap places to travel internationally.
While you can have accommodation for about 10 – 15 USD per night at a local guesthouse, a cheap meal can be bought for about 5 -10 USD. You can use the reliable public transport, for which, you won't be spending more than 5 – 10 USD per day. Tourist attractions include The Bran Castle (which you cannot miss if you go to Romania, just because it's legendary Dracula's castle), Transylvanian Alps, Salina Turda salt mines, Poiana Brasov ski resort and many more.
7. Bulgaria
Bulgaria is another cheap country to travel in Europe, which is slightly off the radar from tourists looking for mainstream attractions in the continent. Hence you can have a peaceful vacation you deserve. Bulgaria comes with beautiful small towns rich with historical backgrounds, stunning sceneries, monasteries, mountains, and beaches.
The culture is very diverse and has influences from Persian, Greek, Slavic and Ottoman cultures. Hence you have the opportunity to experience different cultures in a single trip. While a small backpacker hostel would cost you less than 10 USD, you can have all three meals for about 10 USD. You would not have to pay for more than 5 USD for a day's worth of public transport and the average paid attraction would only cost you about 6 USD.
In the end, you can manage your expenses for a daily budget of 30 – 40 USD per day, inclusive of all essentials. While the natural Bulgarian attractions include Krushuna Waterfalls, Vitosha Mountain, Pirin National Park, and Sunny Beach. Architectural and cultural sites include Rila Monastery, Tsarevets Fortress, Thracian Tomb of Sveshtari, Buzludzha Monument and Alexander Nevsky Cathedral.
8. Prague, Czech Republic
Prague, the capital city of the Czech Republic, is known as one of the most beautiful cities in Europe, as well as in the world! Popular for the diversified and unique experiences one could get in this city, it's got everything from beautiful architectural marvels, enchanting classical music concerts, the best beer in the world, scenic views, classy cafes, modern shopping malls, historic gardens and a lot more! You'll feel as if you stepped into a fairy-tale!
You can get cheap accommodation for about 15 – 20 USD per day and for all three meals, depending on your choices, you can even go as low as 20 – 25 USD per day. Transportation would only cost a few dollars and each attraction would only cost about 6 USD per location. Must-see attractions include the Prague Castle, Charles Bridge, Wenceslas Square, Astronomical Clock at the Old Town Square, St. Vitus Cathedral, Lennon Wall and a lot more! To experience Europe in a whole different perspective, you must visit Prague.
9. Argentina
This country packs the maximum diversity in culture, nature and pure adventure! What another single country could boast of having glaciers, deserts, shores, jungles, mountains, and volcanoes? Plus, it's got one of the seven natural wonders of the world – Iguazu Falls too! And you can visit it all on a budget. You can easily find daily accommodation for as low as 7 – 10 USD and a cheap meal for about 3 – 6 USD.
While your best transport option would be busses and trains, to travel short distances, you can even hire a motorbike for about 10 USD per day. The popular tourist attractions include Perito Moreno Glacier, which is one of the largest glaciers in the world, Mendoza Wine Country, The city of Buenos Aires, Mendoza city, Volcan Lanin volcano, Mar Del Plata beaches and a lot more. If you're an outdoorsy person, Argentina comes with a whole range of activities including hiking, mountain climbing, skiing, white water rafting, kayaking, horseback riding, fly fishing, paragliding and a lot more!
10. Bolivia
Bolivia is the last option if you are looking for cheap places to travel internationally. If you're looking for a real South American adventure on a budget, Bolivia would just be perfect for you. Long winding roads in high altitudes, majestic ice-bound peaks, salt pans and much more make Bolivia a unique adventurous place to visit. While accommodation would cost about 8 – 12 USD per day at a hostel, a local restaurant meal would cost less than 5 USD. A full day of bus rides would only cost 1 -2 USD! Local attractions include Salar de Uyuni salt plains, Uyuni national park, Copacabana in the shore of Lake Titicaca, and the famous Death Road.
We have selected the five cheap international tourist destinations, ranging from popular and 'touristy' to less popular and 'less-touristy', covering different continents. Next time when you feel like vacationing, now you have five vivid alternatives to think about, which are guaranteed to give you unique and unforgettable experiences that would last a lifetime!