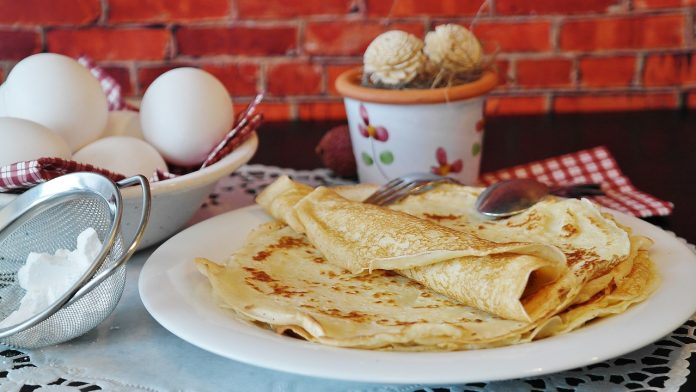 We all know how tempting French crepes fillings are and how many various fillings does it has! Ranging from sweet to savory Crepes countless people just love them! It's very familiar to this date from people around the world as it originated in Brittany, France a long time ago in the 13th century.
Over 50 different fillings are created by several people and countries due to its versatility. This article will leave you ready to test out some of the most remarkably delicious fillings for Crepes you never imagined would be that great!
So get ready to discover and create the most desirable fillings for Crepes from both sweet and savory today! Let's jump right to it!
Traditional Sweet Crepe Fillings
Sweet Crepes are enjoyed frequently as a dessert and eaten for breakfast as well. Here is a list of the traditional Sweet Crepes that people admire.
Sugar and Butter/Lemon juice
This is as traditional as sweet crepes can get! It all began with the classic Sugar filling as the first fillings for Crepes in France. You should definitely give this a try; it's pretty simple yet delicious!
Berries and Whipped cream
Another classic Sweet Crepe filling that will leave you satisfied! The perfect treat for you! The flavor from the berries mixed with the whipped cream can make your Crepe taste heavenly.
Banana and Nutella Spread
One of my personal favorites! This dish is just too great of a mix that you just can't miss out on! Who knew that Banana and Nutella would be such a good combination? I recommend this filling for Sweet Crepes.
Fresh Fruit/ Fruit Preserves or Jam
A healthier way to have your Crepes but undoubtedly a really good filling for your Crepes. I recommended any of the berries as fresh fruit and bananas whilst strawberry or mixed fruit as your jam or fruit preserve to add!
Grand Marnier
This is a type of liqueur that was invented by the French hence was added onto their Crepes as yet another traditional filling that the French! The Grand Marnier added an orange flavor to their Crepe and was loved by them.
More non-traditional yet delicious fillings that you MUST try!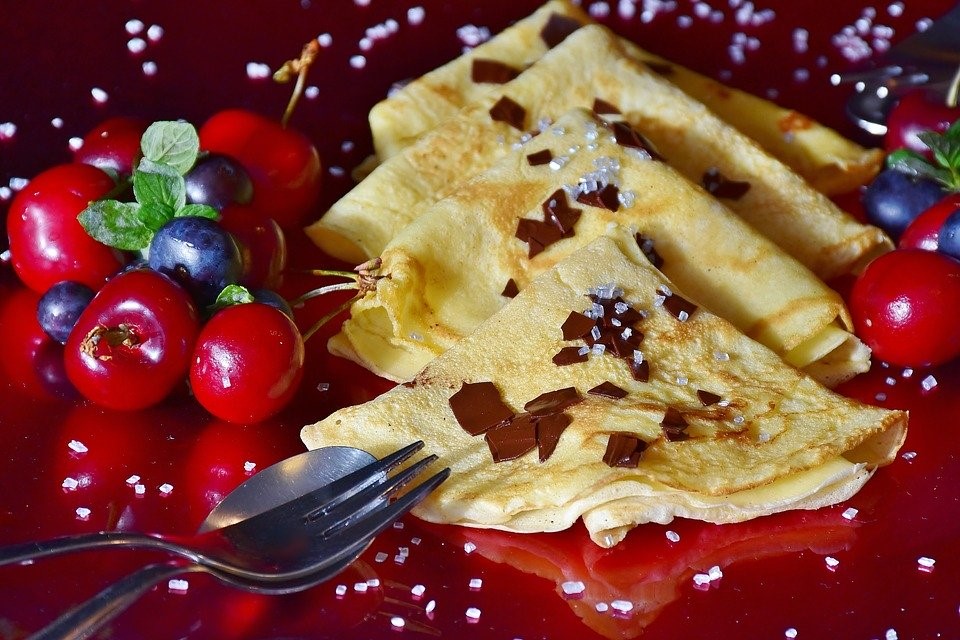 Banana and peanut butter
I just absolutely adore this filling! It surely is a special one for me. I love peanut butter although it may not be for everyone. As time went by, people became more creative with the flavors and hence added peanut butter into the equation which seems to be perfect as a filling.
Strawberries and Chocolate Sauce
Another delicious filling that is just as excellent as a dessert! The versatility of Crepes has certainly brought out the creativity of people as they discover such amazing fillings to go with Crepes.
Apple Cinnamon
Now we all should agree that cinnamon is just perfect on Crepes with the richness it brings. Supplementing the taste of apple pie to it along with cinnamon would create a yummy dish that we all would definitely love.
Now that we've covered some of the greatest Sweet Fillings for Crepes ever! It's time we move on to Savory Fillings for Crepes that has yet another list of mouthwatering fillings that you will absolutely love!
The most Famous and Loved Savory Fillings!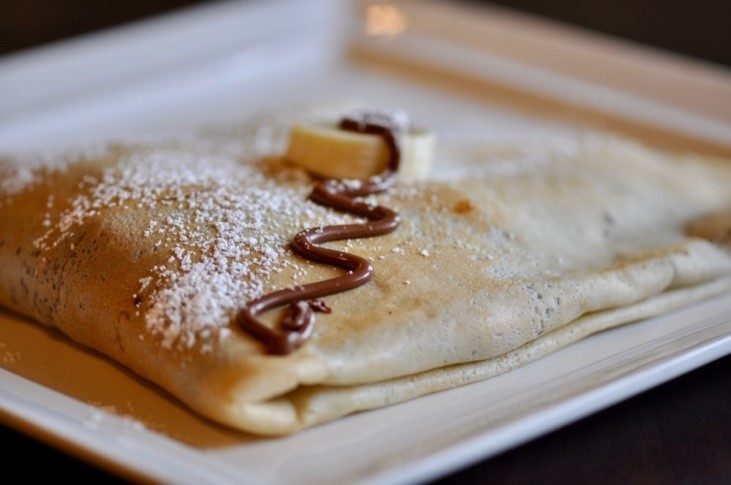 Steak, spinach, and mushroom
This is one of the tastiest fillings for Savory Crepes. A medium-rare steak with sliced mushroom s and spinach inside a Crepe is just delicious as a meal for dinner! I recommend this dish to all of your reading; adding a Balsamic Glaze to this and you just can't miss out on this Savory Fillings. It's too good!
Spinach and chicken
This creamy chicken Crepe with spinach will leave you wanting more! With its creaminess and flavor, you will surely enjoy this dish. An excellent dish for a light snack when your friends and family come over!
Smoked Salmon
For all you seafood lovers out there, this is for you! It tastes so much better than you picture it be and is just the right meal to have for lunch or dinner. Try brunch!
Kale and Artichoke
This filling is more towards vegetarians and there is no doubt that this would be an excellent combination! Perfect for brunch and a healthier way to savor your meal if you're seeking to lead a healthy lifestyle. This is also a light snack to have on the go!
Tomato, Basil and Goat Cheese
We come to the final but definitely not the least one. This exquisite mix of Tomato, Basil and Goat Cheese is a dish you can't get enough out of! Yet another dish that's meatless and ideal for vegetarians as well. This would be the classic meal for brunch!
Now that we've come towards the end of this article, hopefully, this gave a much clearer idea and understanding about how much of a versatile dish Crepes are. With over 12 different fillings from both sweet and savory, this article covers the best of both worlds!
And if you still want more ideas for more fillings you may click here or here.
Don't limit your options to the fillings in your Crepes. You might be missing out on some of the best fillings out there! Try out these fillings the most famous and delicious ones, to begin with. You will love it! So get started with it as you bring more flavor and richness to your meals!