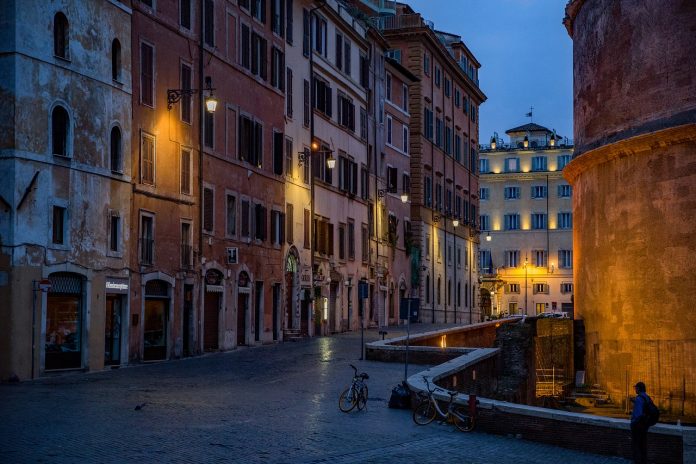 Rome is like a living History book and when you walk on Rome city it feels like you are actually witnessing the ancient Gold History. Rome is literary huge they say it takes at least one day for you to tackle into the main city. Let's explore some of the best hotels in Rome Italy.
Even if you spend a week there you will still be left with things to do. Rome is the city of God's if you wish to visit Rome here are some Hotels to stay in Ranging from Budget friendly to expensive Hotels.
Things to Consider Before Booking Hotels in Rome Italy
The sooner you book your hotel the better, Rome is a pretty big city plus the expenses and it's really hard to get hotel deals last minute unless if it's for a group booking promotion or last-minute cancellation to fill in.
Rome is particularly busy on Easter, June and Christmas season if you want to book a high-end hotel then you have to book at least 3 months ahead.
There is absolutely no need to book luxury hotels if you want to just explore the city because most of the time you will be out in the city and like I said before Rome is huge you can't finish site seeing in just an hour. There are plenty of hotels in Rome for any budget with good accommodation.
Budget-Friendly Hotels in Rome Italy
If you are really on a tight budget then the best option for you would be friendly hostels if you choose wisely you can find a place with good service.
1. The Beehive
One of the best Hostels in Rome located near the Termini station and easy access to public transportation. This private Hostel is very safe and welcoming and it's run by a Husband and Wife, this Hostel range from dorms to private rooms and has a garden and costly lounging area too.
2. The Yellow Hostel
This Hostel is also located near Termini and easy access to Bus stations and Metro. This place is full of party music and fun, people come here even if they are not staying in the Hostel so if you are looking for a party nightlife.
3. Hotel Kolbe
Behind the Palatine Hill, next to the Circo Massimo Farmer's Market, the hotel is located in a less crowded place with a unique place.
4. Fifteen Keys
There are 15 rooms, a bar, and a lovely little balcony. Located close to the Bars and shopping areas in Monti
5. Etich Borromini
The simplicity of this hotel keeps it to one of the best upper range hotels in Rome. The rooms are elegant but simple this hotel has its own character with the architecture.
Cheap Hotels
6. Hotel Sole
Located in the corner from Campo de' Fiori and about a 5-minute walk from the Pantheon. This hotel is a 3-star hotel and will cost around 150 Euros. The rooms are pretty basic and it has no elevator but inside the hotel, it has a nice garden with a good interior.
7. Domus Helena
A very clean hotel though it's on the cheap list and offers the best service for the value.
High-End Hotels
8. Fendi Suites
One of the main luxurious places in Rome, the seven remarkably designed suites sit above the Palazzo Privet and below Zuma in the same building. Each room has plenty of Fendi touches with original art and Fendi Home wear furniture.
9. Hotel de Russie
Luxury accommodation with the best service, nice rooms with spa and marble bathrooms, and it have a gorgeous interior garden for sipping cocktails.
10. G-Rough Suites
The small hotel near Piazza Navona on the same street as Gelateria dei Gracchi is the top choice for trendy jet setters who value design over in-your-face richness.
11. The Pantheon Iconic
This hotel is a Newley open five-star hotel the rooms have elegant, dark touches and there is a gorgeous rooftop with views of central Rome and the rounded oculus of the Pantheon.
Conclusion
Here is a list of hotels you can stay in if you are visiting Rome. High-end hotels are pretty expensive and you need to book ahead if you are lucky you will get good hotel deals if you are going to walk around and sightseeing the Magnificent Rome then these Budget Friendly Hotels will be your best choice but if you are planning to have a day to your own then head over to these high-end Hotels.
As I said before Rome is actually a big city the best transport mode will be Metro or Bus because there's something artistic and unique in every corner of this city.
3 Days is not enough to explore this City but its worth a shot, always plan ahead with your itinerary and enjoy this' City of Gods', there's no wonder you will witness it by yourself.