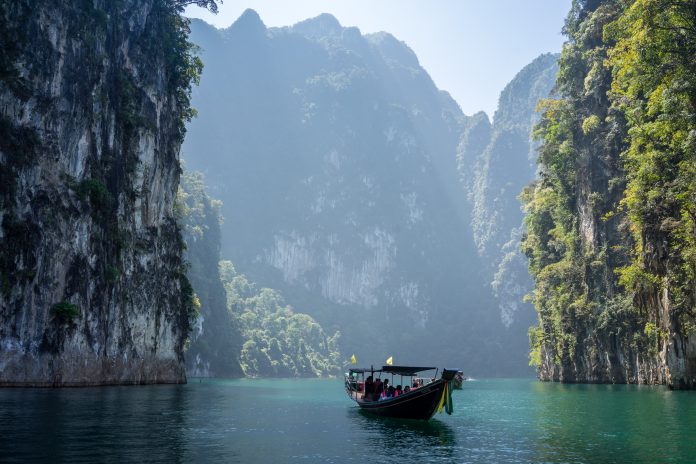 Thailand is one of the checklist destinations for all the travellers, well known as the "land of smiles" for their welcoming nature towards the tourists. Thailand has its uniqueness, and anyone will be time-travelled-back to the beautiful Thai history scrolls once you visit its grand temples. To travel solo or to travel by your family, renting a car in Thailand is a great travel tip coz it will be easy, travel-friendly and you can visit as many places you want with your preference.
It is a great way to explore the country from Bangkok to the island of Phuket, natural parks and also the rural villages at your own pace, it saves time because you won't have to pack your luggage back and forth from hotel to hotel and if you are travelling with kids it is easy to make stops to eat or to take photographs, rest and stretch your legs and enjoy the sightseeing if you are tired.
Things to consider when renting a Car
It is always better to know what you are up against the pros and cons, so here are some things to consider when you rent a car in Thailand.
1. Minimum age
The minimum age to rent a car is 21 but some companies have set the age limit to 23 and if you are a local (Thai licence) the renter's Driving license should be at least one year old but when you are driving it is better to have an international driver's permit because your country's licence might not be accepted in some cases and these are the minimum requirements that needed.
2. Keep copies with you
It is always safe to carry a copy of your passport and visa page along with your driver's license permit.
3. Book Ahead
You can always book ahead via online sites rather than getting a car from the airport and they have special offers for the first-time travellers and if you are travelling in the off-peak season, you'll receive discounts (May to October)
4. Double-Check
Most of the rental companies give average size cars which can comfortably accommodate 4 people but you can choose it as your partiality, for larger families you need to book few days in advance because of the availability. Most important thing is to double-check the images they sent of the vehicle for scratches and damages just to be on the safe side when returning the car.
5. Read Carefully
Read the rules and regulations and conditions the rental company give you in fine print take your time go through it before agreeing and do not skim in and proceed because it could lead to problems in returning the vehicle.
Road conditions in Thailand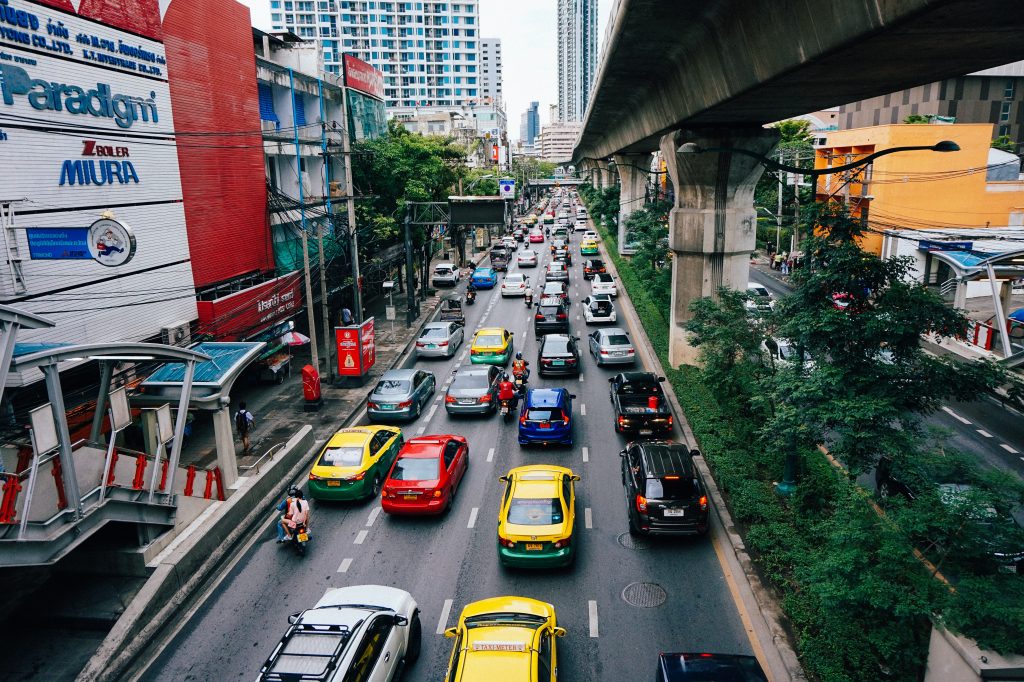 Roads are highly maintained and most of them are straightforward and the traffic rules are also pretty much same but not well enforced. But there are also pros and cons, nothing out of the ordinary some roads have rough patches minor roads most to the countryside has potholes and not very good.
Thailand has many motorbikes overtaking and speedy driving that will be a hazard for you when you are driving in a new city. Avoid driving at night to reduce the risk of getting into an accident because there are a lot of drunkards and reckless teenagers driving at night.
Accidents can happen at any time but if you stay aware at all times you won't run into them. Keep reliable travel insurance to do your coverage if anything like that happens.
How much would it cost?
The cost depends on the roads and the locations travelling to, and another factor is the style and the size of the car you are renting but most companies offer their customers a standard price.
Standard average car price starts from 700 baht and can vary for the model to 3000 baht per day.
If you don't return your car before 24 you have to pay additional as of late payment, but some companies won't charge for a few hours delay.
Most of the rental companies prefer paying from credit or debit cards (Visa and Master cards) works for international tourists but might have to double-check with American express cards.
If you planning on staying for months or maybe a few weeks you may get discounts or special offers many larger rental companies offer promotions and deals. Rental prices rise during the peak seasons.
Car rental companies in Thailand
International
Here are the things you should consider renting a car in Thailand and the facts you must know before signing the contracts. If you want to explore Thailand and its magnificent temples and beautiful beaches renting a car would be the best option for you.