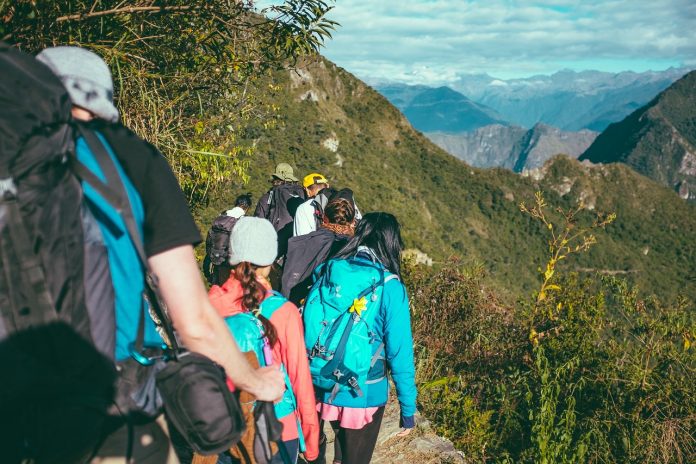 Are you planning to travel? No one there to accompany you!! Here are some options like a trip together, Trip Groups…
Yes, in this busy world, people really want to escape for a while from their robotic life, so where to escape? There are many places on the planet with different cultures, climates, festivals, attractions and many more, but here you have plenty of destinations to select but with whom are you gonna travel?
Wondering!! Do you think your family member may not accompany you for a tour? If yes, if your family members are really busy with their work schedule, don't worry because there are many people waiting to accompany you on a tour, who are they? How are they gonna accompany you? Yes, there are many people looking forward to accompanying you on a tour, so you will search for answers to all these questions.
What is a Trip Together?
Actually speaking it is adjoining with your friend, family or neighbors for a tour, it's always better to plan a tour with known people, if it is more than 4 pax it is recommended for a tour, so you may able to get some offers or discounts, before making your tour plan you can get together discuss about the choice of destinations and make your itinerary, so when selecting your destination be more generous and listen to other members and select the best destination with all members acceptance.
What Are the Advantages and Disadvantages When Traveling Together?
Obviously no disadvantageous and It has countless benefits, so it could be the followings
Safety
Discounts and Offers for Hotel Bookings
Choice of Hotels
If Double or Triple Rooms booked the cost will be divided into two or three people, so you may get a little portion apart from discounts
Discounts or offers like buy one get one free air ticket or 50% off for companion air ticket or earn additional miles, etc…
Discounts for Attractions
Can select choice of attractions based on individual desires
Local transports may be shared amongst friends or known people or can use public transport
Airport transfers may be shared amongst friends or known people
Since you all know each other, you may get help from each other and many more
It is advisable when you plan such tours you must definitely do a better search to find a fantastic destination, offers, discounts and many more and see above things which listed is more useful to plan your itinerary and this is the cheapest and safest way of traveling.
What is a Trip Group?
Nowadays people may not have time to plan their tours, so it is easy to join a group which organized by a travel company and travel, so not only that these days there are many groups available on Facebook but you can't much rely on those, still there are groups like "Globus, Trafalgar, Intrepid, G Adventures and many more."
These are reliable groups but it has its own itinerary and you have to book your air ticket, airport transfers, visas. It is easy to join a group which is arranged by a local travel company, so there is no need to worry about planning, hotel bookings, visas, airport transfers, attractions and many more and you have your option of selecting your own itinerary but it will be more expensive.
How can I Find Travel Groups?
There are many options like you can find a local travel company or other online platforms, please refer the followings
You may find a local travel company through travel magazines or advertisements
Not only these and there are more sites available on google.
Who Likes to Travel a Lot?
Obviously Millennials, they are born to enjoy adventures, so no one can stop them from enjoying, so they have many options than the earlier generations.
Millennials like to join travel groups which are specifically made only for "hiking, skydive, water sports, running, Skiing, Mountain Biking, Scuba Diving and many more", this is the exact reason Millennials wants to join travel groups.
Do Millenials spend much on tours? Are they Willing to Join Travel Groups?
Yes exactly and they really spend $5,000 ++ on vacations, they show more interest to explore adventures, cultural, geographical, foodie, carnivals, etc… in many cases, Millennials are joining adventure travel groups to do unique things like "Grand Canyon Hiking, Climbing Everest, Bungy Jump from Sydney Harbor Bridge, Kenya Safari and many more", so one of their best option to join the Travel Groups so they can see their adventure reflections.
What are the advantages and disadvantages when joining Trip Groups?
There are many advantages and disadvantages, those could be the following
Hotel bookings made by the tour company, so you don't have much choice
If shared rooms booked in a hotel, the charges wouldn't be shared in an exact half rate
If a single room booked in a hotel, then you may get supplementary charges
No need to spend time on planing tour
Everything will be planed by tour company but when choosing Globus and Trafalgar you have to arrange your air ticket, visa, airport transfers
Attractions are premade by tour company but still, you can select your desired attraction on an additional cost
You can make friends and share new things
Travel manager will lead the tour
The tour guide is there to explain all about attractions
You can meet new people from the same country and also you can meet people from different destinations
The above is one of the good choices for people who don't have travel companions, but it is expensive, you won't be able to choose your own desires, but still, you can choose it at an additional cost.
Are Trip Together and Trip Groups the Same?
Not exactly because when you say Trip Together it could be your friends, family members, colleagues and neighbors and this is much cheaper, but when you say Trip Groups it could be unknown people or strangers, still this option also good for people who like to make friends.
How You Can Select Your Travel Buddies or Travel Group?
This is a good question, here are some tips to select your travel buddy or travel group
Travel buddy should be an adventurer or fun-loving otherwise you may feel boring
Select open-minded and trustworthy people
If it is a tour company search for ratings and reliability
Check tour package cost and inclusions
Carefully check each and every attraction of the itinerary
Check with other travelers about their experience with the selected tour company
There are many things to do together, so understand your travel buddy or group member
Know more about your tour group and many more things to know
Are you Ready to Trip Together or Trip Group for Destinations?
Yes, and there are some awesome destinations you can always visit, many countries are welcoming travelers from all over the world, so here are some awesome destinations you can Travel Together, Travel Group
Italy
Switzerland
Turkey
Japan
France
Indonesia
Malaysia
Thailand and many more destinations
Also, you can also taste many kinds of breweries, try different cuisines, shopping and many more things to do together or group.
We have seen many things related to Trip Together, Trip Groups, nowadays many people really wanted to join Travel Groups to meet different ethnics, to learn their culture and to make good friends all over the world, but it is recommended to Trip Together, so it is more convenient, known people, cheaper, you can enjoy a lot. Hope you have both the choice to select your best travel buddy "Trip Together, Trip Groups"
Hope this article is really good for people whoever like to travel as "Trip Together, Trip Groups"
I hope this article is more useful for travelers if you ever had a chance to visit the USA don't ever miss the "Golden Gate Bridge".