I'm almost definite that all you travel enthusiasts and anyone interested in learning about Vietnam would want to know if it is a safe country to travel to. Before we get into further detail about this nature-filled country and its safety, Vietnam is a beautiful country to visit and is recommended due to its natural landscapes, ancient history, and vibrant culture.
Vietnam is generally not looked upon as a country that is very unsafe to travel to, as it graciously welcomed a staggering 8.5 million tourists last year (2019) which assures to us that Vietnam is not a country that is extremely dangerous hence a substantial number of tourists gradually entering Vietnam every year.
Vietnam Safe?
However, like every other country, Vietnam does have minor flaws that may not make it the safest to visit. Below are some of the reasons:
Minor Crimes
Vietnam is quite famous for petty crimes such as stealing. Tourists have complained that their belongings such as purses, cameras, and items of value have been snatched from them. Reportedly, from people who travel in bikes and slow down beside them as they snatch it from their hand or even if it's around their neck and ride along faster till they no longer can be seen. A fair amount of people who have been victims often have gotten injured as they get dragged along with their belonging for a short distance.
However, you don't have to fall, a victim of such petty crimes, if you're very much conscious of your surroundings. Such as when you're about to take a picture with your camera, do glance around and ensure you're safe and at a comfortable place to know and notice if anyone is awkwardly approaching you.
Road Safety
Roads accidents are a common occurrence in Vietnam hence choosing the safest vehicle for you to travel in is crucial, as you don't want to be a victim of the 14000 traffic fatalities that take place in Vietnam annually. One commonly used vehicle is motorbikes as they are considered a swifter way to travel and get through traffic hence, most accidents take place from motorbike riders.
So a possibly lifesaving tip for you would be to avoid renting a motorcycle if you do decide to go to Vietnam, it's not the same as how it is in your own country. And preferably have a driver who is accustomed to driving there to be at your safest.
Violent Crimes
These aren't popular in Vietnam but rather quite rare as their rules and regulations on crimes on tourists especially are taken seriously and would be punished more harshly than a local being a victim for such an act. As mentioned earlier, the most violent it usually gets is when tourists or locals suffer an injury from when purses or jewelry that is attached to your body is snatched from you. Apart from them, you will be pretty safe and is unlikely to be a victim of any violent crime.
Natural Disasters
Vietnam has been home to plenty of natural disasters from typhoons to earthquakes. Tourists who enter Vietnam to witness its vibrant nature should also be aware of the possibilities of natural disasters. A more frequent natural disaster is typhoons and floods as they've caused great devastation and damage to the wellbeing of people and the country's infrastructure. Vietnam averages between 6 to 8 typhoons annually as previous research has stated. The World Bank has said Vietnam to be one of the five countries to be most likely affected by climate change.
However, if you're interested in visiting Vietnam to spend your vacation or for other reasons, you can research the current weather trends and occurrences in the country and keep up to date with them so that you can go at the perfect time.
The People in Vietnam
There are friendly people as well as people who aren't exactly welcoming to anyone that isn't from their country. Such people have complained excessively about the Vietnamese people's behavior towards tourists. This is an article regarding the cruel experience a tourist once faced a couple of years ago.
However, this is the experience faced by one person hence will not assure that you will be treated the same. This experience occurred a couple of years ago and the country has faced tremendous development since then. This should not stop you from visiting Vietnam!
Why You Should Travel to Vietnam Nonetheless
Sure, just like most other countries Vietnam may not be the safest place of all to visit. But that shouldn't stop you from visiting this beautiful country that has a lot more to offer. From its sandy beaches to the breath-taking landscapes it has such as its most recognized one in Ha Long Bay, it will be a visit to remember!
Travel enthusiasts enjoy the culture and surreal environment as they visit Vietnam's well-preserved city, Hoi An, visit the World's largest cave and taste the world recognized Vietnamese staple, Pho.
Below are a few pictures to get a glimpse of the Vietnamese scenery and culture.
Ha Long Bay
Pho, a Vietnamese Staple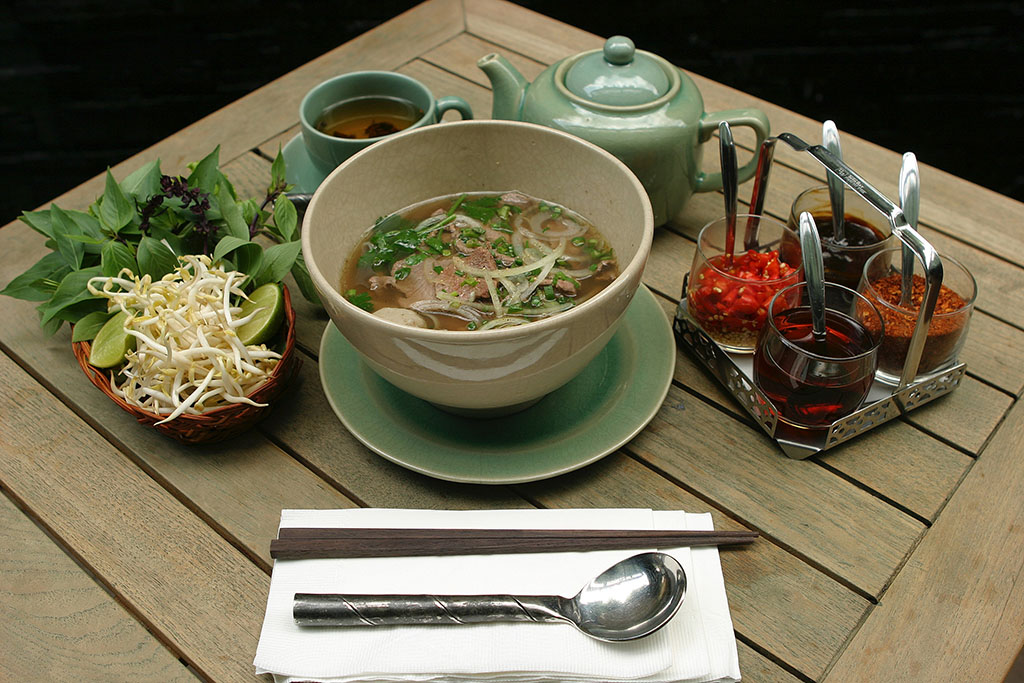 A Typical Street in Hanoi, The Capital of Vietnam: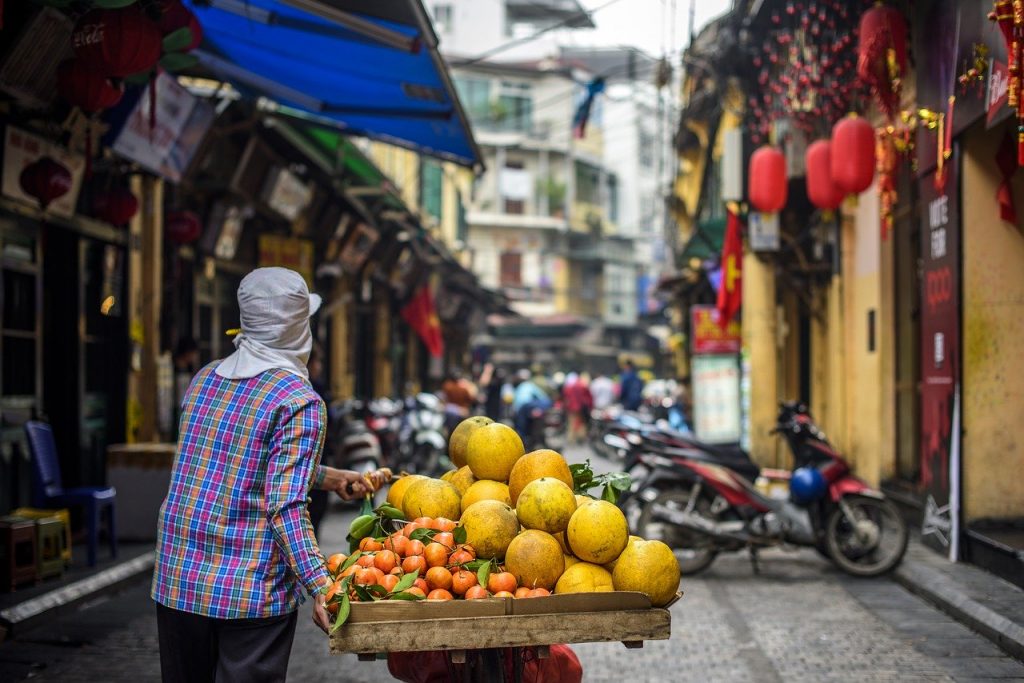 Finally, do not ever miss out on visiting Vietnam! This colorful country will take you on a mental journey with its breath-taking scenery and attractions.
All in all, Vietnam is one of the safest countries to visit in South East Asia. This country will be a safe destination for you as long as you're aware of your surroundings and more often with a group of people rather than being alone whenever you go out.
There is no doubt you absolutely love it. Be aware of your surroundings and choose the safest option available for transport and you have nothing at all to worry about.
Simply to answer your question, absolutely Vietnam is safe to visit. So enjoy your time there and good luck on an amazing journey!
Subscribe to our newsletter and check here for more interesting travel articles by Simpletarian