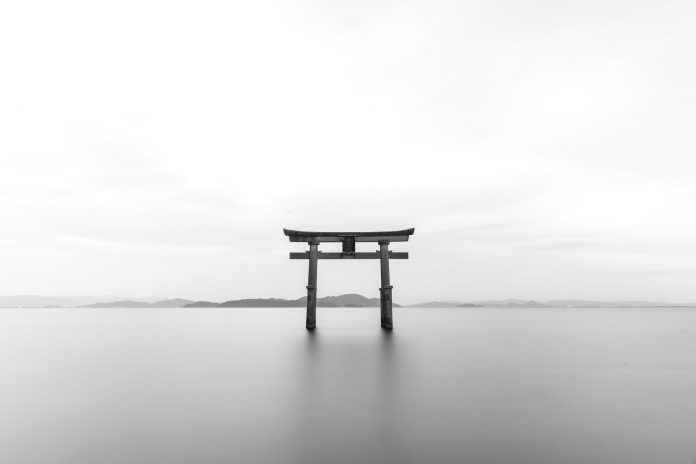 Do you like to explore Asia? If yes, will explore more about Asia. Here is a list of the best places to visit in Asia.
Asia is the earth's largest and most populous continent. Its land area is 45, 036, 490 square kilometers. It is bounded on the north by the Arctic Ocean, east by the Pacific Ocean & south by the Indian Ocean.
Asia is the birthplace for ancient religions are Hinduism, Judaism, Jainism, Buddhism, Sikhism, Christianity, Islamism and many more. Most populated countries are China & India.
Asia is most famous for its natural resources. It is known for "cultural tours, landscapes, religious tours, wildlife and many more". Asia is also known for its "Cuisine".
You can visit Asia to see it's festivals, carnivals, and celebrations, etc. The highest mountain is "Mount Everest".
Wonders of Asia are "The Great Wall of China, Taj Mahal in India, Himalayas, The Potala Palace in Tibet, Raja Ampat Islands Indonesia, Inle Lake in Burma and many more"
Be ready to explore"Best Places to Visit in Asia"
1. Mount Fuji, Japan
Symbol of Japan
Enjoy the majestic view of Mount Fuji. It has snow on the top and greenery at the bottom. So, it gives a blended beauty.,Never miss seeing the beauty of Mount Fuji in your life.
Mount Fuji is the tallest mountain in Japan. Its height is 3,776 meters and it is the highest volcano in Japan. Moreover, some kinds of animals are living around Mount Fuji. It has often snow but its very beautiful to view.
It has more than 250,000 visitors yearly. Nearly 4,000 people are climbing Mount Fuji daily. Still, you can do many things in or surrounding areas in Mount Fuji.
Climb the Mount Fuji
Boating in Lake Kawaguchiko
Cruise in Lake Yamanakako
Discover the Kawaguchiko Music Forest Museum
Arakurayama Sengen Park
Visit Gotemba Premium Outlets
Participate in the Shibazakura Festival
Play Snow Games at Snow Town Yeti and many more things to do
Also, try visiting Restaurants in Mount Fuji to enjoy Japanese Cuisine.
Furthermore, it is advisable to visit the site to know more information about safety & guidelines. Read before climbing! | Read before climbing | Official Web Site for Mt. Fuji Climbing
2. Lantau Island, Hong Kong
"Largest Island in Hong Kong"
Lantau Island is located in the Pearl River. Its mountain is 934 meters high peak. This is one of the best attractions in Asia. It is famous for its "Buddha Statue Architecture, Sandy Beach and Shopping Centres".
Moreover, Lantau Island is one of the Iconic destinations in Hong Kong, and many things to do in Lantau Island.
Tian Tan Buddha
Disneyland
Ngong Ping 360
Cheung Chau
Lantau Peak
Hiking
Adventureland and many more things to do
Moreover, you can also try the variety of cuisines, best street foods and amazing nightlife in Lantau Island. Highlight Attractions | Hong Kong Tourism Board
3. Ho Chi Minh City, Vietnam
"Former Name Saigon"
Ho Chi Minh City is located in southeastern Vietnam. It is the most populous city in Vietnam. It surrounds the Saigon River.
Furthermore, the city is one of the best tourist places in Asia. Its best known for its "Pho, Pork Rolls & Shops". Also, it is known for its "Cathedrals, Buildings, Rivers & Parks, many more things to do in Ho Chi Minh City.
Cu Chi Tunnels
Independence Palace
Notre Dame Cathedral
Suoi Tien Theme Park
Bui Vien
Saigon Zoo and Botanical Garden
Saigon Skydeck
Dam Sen Cultural Park & Water Park
Starlight Bridge
Turtle Lake & Many more things to do
Plenty of markets for its street food, relaxing walking tour, and the best nightlife.
4. Hangzhou, China
"The Paradise on The Earth"
Have you ever wanted to live in the "Paradise"?? Visit Hangzhou, China
Hangzhou is the capital of Zhejiang Province in East China. Most populous city in the Province.
It's known for "culture, poets, writers, and painters. It is surrounded by hills & mountains. Most of the time it has a subtropical monsoon climate.
However, in December season is cold but some nights snowfalls. Its natural scenic views give you a feel like living in "Paradise".
Things you may like to do in Hangzhou.
West Lake Pleasure Boat
Visit Lingyin Temple
Three Pools Mirroring the Pool
Xixi National Wetland Park
Dreaming of the Tiger
Tianmu Mountain
Hangzhou Botanical Garden
Taiziwan Park
Hangzhou Paradise
Orioles Singing in the Willows
Wulin Square
Hangzhou Zoo
Yaolin Fairyland
Hidden Dragon Waterfalls
Xianghu Lake
Song Dynasty Town and many more things to do
You should never miss this Wonderful Tour.
5. Phi Phi Islands, Thailand
"The Magical Islands of Thailand"
Are you ready to feel the "Sea Escapes in the Magical Island"??
Phi Phi Islands are an exotic Island group in between Phuket and Straits of Malacca, Ko Phi Phi is the largest and most populated island of the group. The second-largest island in Ko Phi Phi Leh and this is the most visited Island.
Furthermore, other Islands in the group are Bida Nok, Bida Nai, and Bamboo Island. These Islands having Large Limestones not much more.
The largest Islands are most famous for its Corals, Marine Life, White Sand Beaches, Clear Crystal Water, Limestone Mountains, and Caves.
In addition to that, these Islands are often screened in Hollywood Movies. Its natural scenic views and sea escapes are letting you live in a "Magical Island". So, there are many things to do in the Phi Phi Islands.
Phi Phi Le National Park
Snorkeling
Scuba Diving
White Water Rafting
Long-Tailed Boat Rides
Viking Caves
Hiking
Rock Climbing
Ao Pileh Bay
Maya Bay
Speed Boats
Bida Islands
Monkey Beach
Ton Sai Beach and many more things to do
Live a "Sea Escaper" life in Phi Phi Islands, for more details please visit Phi Phi Island – Hotels and Travel Guide to Phi Phi Islands
6. Mount Rinjani, Indonesia
"Stunning Views of Mount Rinjani"
Are you ready to Hike in the Mount Rinjani?
Mount Rinjani is located in Lombok, Indonesia. Its height is 3,726 meters above sea level. It is the second active volcano in Indonesia. It gives you a stunning view from above, Segara Anak is a Volcanic Crater Lake in the bowl within the Mountain. This lake is 2,000 meters above sea level.
Additionally, the color of the lake is blue. So the blend of Mount Rinjani and Segara Anak is adorable and there is no best word to describe its beauty. There are many things to do in Mount Rinjani and nearby.
Hike Mount Rinjani
View from the Highest Peak of Mount Rinjani
Crater Rim Hike
Mount Rinjani National Park
Segara Anak Lake
Senaru Walking Tour
Benang Stokel Waterfall and many more things to do
Mount Rinjani is unique, the natural view is more attractive, for more information please visit RINJANI INFORMATION CENTRE
7. Boracay Island, Philippines
I really want to explore Boracay Island
Boracay is a small Island, Philippines, it is famous for "White Sand Beaches" & "Tropic Scenery" and it is one of the "Best Islands in the World".
This tiny Island makes its visitors come back again to experience the beautiful sceneries. Glimpses of Boracay Island are the most attractive ones. Do explore more things to do in Boracay Island.
Snorkeling
Cliff Jump
Sunset Cruise
Zipliner
Ride the Zorb
Island Hopping
Parasailing
Bat Caves
Diving
Scuba Diving
Willy's Rock
Crocodile Island and many more things to do
Boracay Island is a tiny Island with wonderful sceneries. Visit Boracay Philippines – Island Map, Hotels & Resorts, Beaches, and Weather
The above is the "Best Places to Visit in Asia, sceneries of these places are a treat for your mind. Its natural resources are unbelievable. You should at least visit one place of the "Best Places to Visit in Asia". You will never forget this beautiful places in your life.
In the above article, we explored many things about "Best Places to Visit in Asia". Hope this article was more helpful for "Travel Lovers"
"You should never miss a tour to "Best Places to Visit in Asia" in your life"