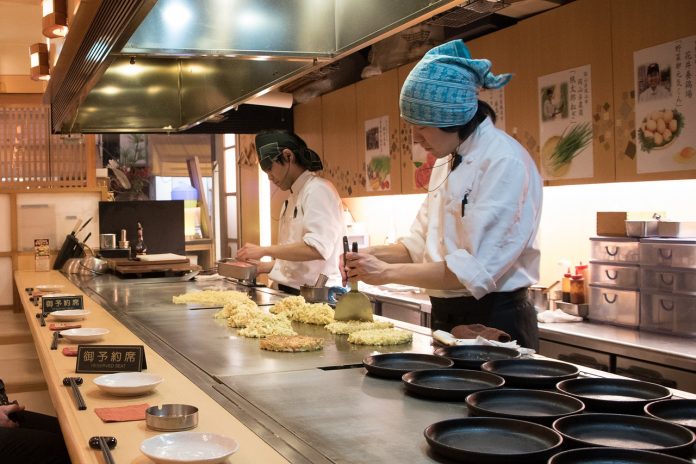 Do You Have Any Plans to Visit Japan?
Japan an island country located in East Asia. It is most famous for its "technology, ancient histories, natural beauty and cuisines" when you highlight "Japanese Cuisines". It has its own varieties and tastes, all their cuisines are suitable for vegetarians and non-vegetarians, the ingredients which they used it's always good for health and not only that all those dishes are tasty than any other country. Let's discover okonomiyaki restaurants in Japan
So, are there any foodies reading this article? If so, make Japan your next choice of visit to taste Japan's heavenly foods, here we gonna see about a special dish "Okonomiyaki"
Have You Ever Heard About Okonomiyaki?
Not really!! Okonomiyaki is a savory pancake in Japan and the name derives from the "Okonomi" means "how you like" and "yaki" means "cooked" and "Okonomiyaki" contains many varieties of ingredients. This food is the most used in the areas of Kansi and Hiroshima but it is widely available in Japan. Even though it available all over Japan but batters and toppings may vary according to the different regions.
Why is "Okonomiyaki" Famous in Japan?
It was an ancient food in Japan, From 1638 to 1868 for the Buddhist ceremonies these grilled pancakes used widely and "Okonomiyaki" name firstly used from "Osaka" not only that after the atomic bombing in Hiroshima "Okonomiyaki" Hiroshima style was most famous in Japan.
What Kind of Ingredients Are Used For "Okonomiyaki"?
For the preparation of Okonomiyaki the main ingredient is "cabbage" not only that and there are many more healthy ingredients such as "flour, sauce, mayonnaise, vegetables, dashi, katsuobushi, Japanese cuisine, bacon, bacon, egg, scallion and soy sauce". These ingredients are really good for health, so Okonomiyaki contains daily nutritional requirements but in different regions uses different ingredients and styles.
What Kind of Preparation is Okonomiyaki?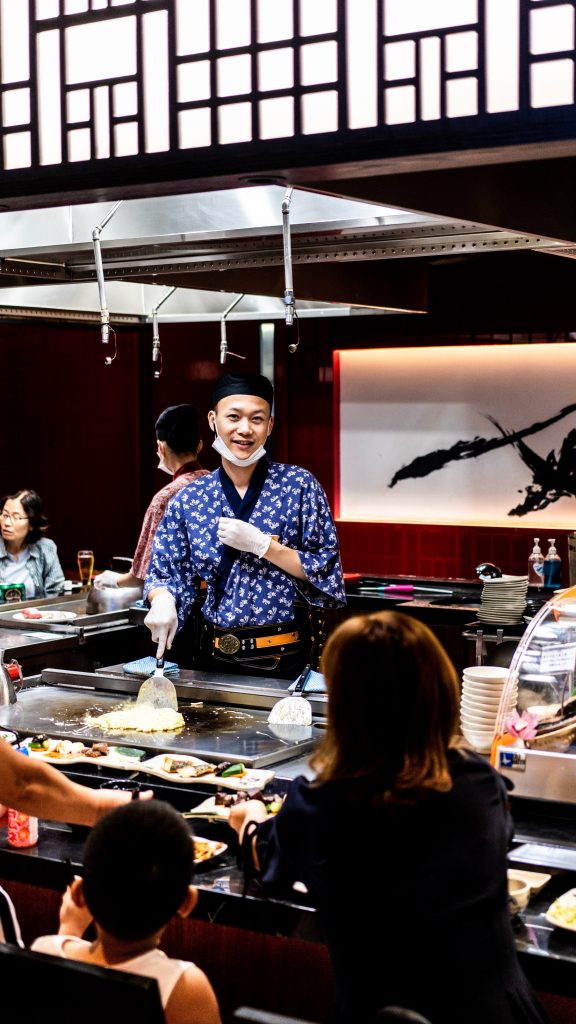 As an initial step, you have to mix the batter and toppings. Place the batter on the heated pan and make it a round shape, while it grilling you can add meat and egg on top of it, flip it to another side. Once it is cooked you can add sauce, mayonnaise, and other toppings and serve it.
What are the Best Styles of "Okonomiyaki" in Japan?
Kansai or Osaka Style
This is the common style in all over Japan and ingredients used for preparations are such as flour, grated nagaimo (yam), water or dashi (fish stock), shredded cabbage, green onions, eggs, pork, octopus, shrimp, squid, vegetables, konjac, mochi or cheese, and these ingredients are really healthy.
Hiroshima-Yaki or Hiroshima-Okonomi
This is the style used in Hiroshima and the ingredients used for preparations are such as " batter, cabbage, pork, and other optional items octopus, squid and cheese, okonomiyaki sauce" and noodles & eggs are used as toppings, but in this style, cabbage usage is 3 to 4 times higher than Osaka style.
Hamamatsu Style
In this pickle, daikon is mixed with common Okonomiyaki ingredients.
Tokyo Style
In this monjayaki is a liquid which mixed with common Okonomiyaki ingredients and the texture looks bit running
Okinawa
In this, the layer is thinner than in other areas. The ingredients used here are "flour, egg, salt, black pepper, and green onions", the style looks thinner.
Not only the above styles. There are many styles based on different regions and we saw many things about Okonomiyaki but now we gonna see more about "Okonomiyaki Restaurants"
Are there any best restaurants for Okonomiyaki in Japan?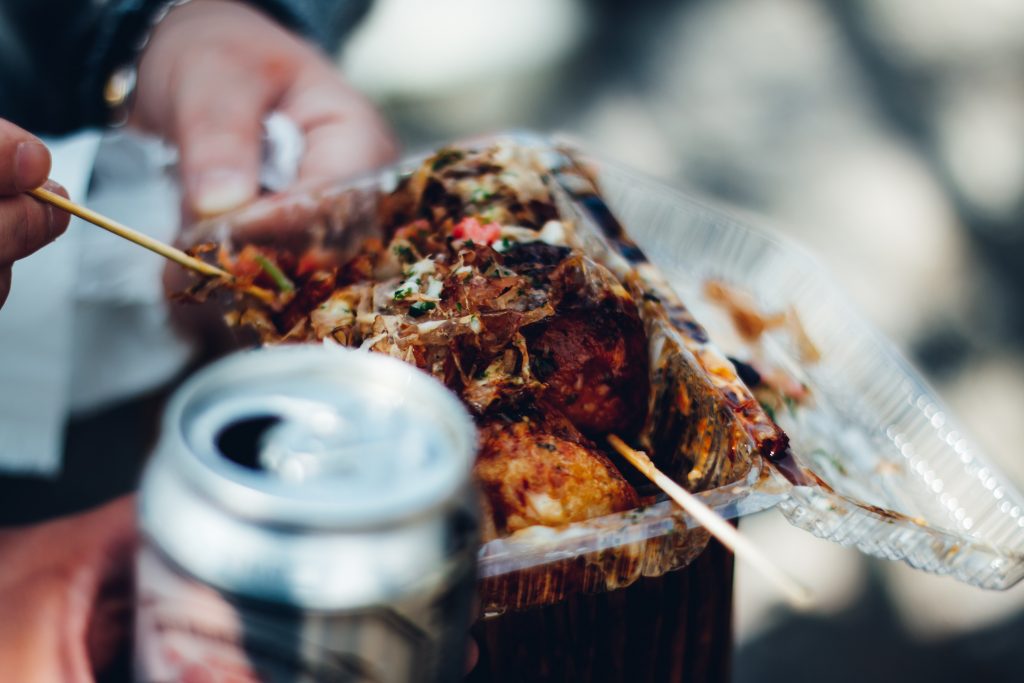 Okonomiyaki Kiji, Osaka
Osaka has thousands of Okonomiyaki restaurants, but locals & tourists' best choice is "Okonomiyaki Kiji". This is one of the best restaurants for "Okonomiyaki" in Osaka and its main branch is in Umeda. There are two branches in Tokyo It always with a huge crowd, so be early there to enjoy the "Okonomiyaki" Osaka style dish.
Okonomiyaki Sometaro, Asakusa
Sometaro is one of the oldest restaurants in Asakusa since 1937. Not only that it is one of the most famous restaurants for "Okonomiyaki" in Asakusa and it is more convenient to travel. From Tawaramachi Station you can walk for three minutes. You can enjoy "Okonomiyaki" Tokyo style dish.
ZEN, Shinjuku
This is one of the best restaurants for "Okonomiyaki" and is located at the heart of the Shinjuku area. It's very easy to travel you can get off at Shinjuku station and walk for three minutes. Also, you can taste both the styles " Osaka and Hiroshima" styles.
Botejyu, Shibuya
Botejyu is one of the oldest franchise restaurants in Shibuya since 1946 and it is most famous for authentic "Okonomiyaki". It is in the busiest street of Shibuya, you can get off from Shibuya station and walk for three minutes. Also, you can enjoy "Okonomiyaki" Osaka style.
Okonomiyaki SakuraTei, Harajuku
Sakura Tei is a unique colorful restaurant in Harajuku area, it is in one of the busiest streets. In this restaurant you can select your toppings and create your own "Okonomiyaki". You can get off at Harajuku station and walk for eight minutes.
We saw many things about the "Okonomiyaki" dish and it can be served on a plate with garnishes. So you can just cut it into four pieces and taste one by one, you will never forget this heavenly taste in your life.
Final Words
Are you ready to try this mouthwatering dish? If yes, visit Japan, don't forget to find these above famous restaurants in Japan, not only that you can prepare your own "Okonomiyaki" dish at SakuraTei restaurant, so why are you waiting? Try preparing this wonderful dish and taste it.
Overall, we saw what is "Okonomiyaki" and how it is prepared and "Okonomiyaki Restaurants" in Japan, how to serve it and how to taste it, so now you all know about "Okonomiyaki Restaurants", so why are you waiting? Visit Japan and taste these mouthwatering fluffy pancakes and share your experience with your travel buddies

Hope this article is really useful for "Foodies"