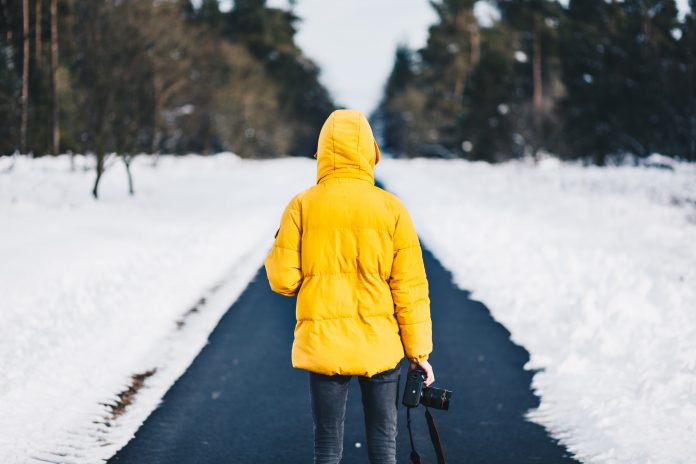 Are you excited about "Travelling Alone"? Dreaming your next tour as "Solo Traveller"? … believe me, it will change your life for good. Modern online platforms have every essential travel information near your fingertips, so it is easy to create your own itinerary and fly without any disturbances, so why are you still thinking? Made up your mind???.. good…here are some important things to keep in mind before you hit the road.
First things first,
Is it a Good Idea. "Travelling Alone"?
Of course, it is. When you say "Travelling Alone" you may be scared but when you do it will be more interesting than the group tours. There you'll identify your own strengths, you will become more independent, each and every tour will transform yourself, so don't think that you're travelling alone because you're travelling with your maps and compass, so try this one out.
Travelling Alone Benefits
"Travelling Alone" is a modern activity which allows you to face many things by yourself, not only that it improves your self-confidence, releasing stress away, making you independent, opportunity to make new friends and not only that it gives you a good feel, apart from these it gives some tangible benefits as follows:
If you book a single room through direct sites you will save a lot
Book your airfare on a last-minute deal you will gain a lot
If you travel using public transports for sure you can save
Wherever you want you can travel, so not necessary to wait for others
Whatever you want you can do, no need to asks for other comments
You can walk independently and can eat foods on your choice
Do adventurers according to your wish
You can spend more time on shopping, so no restrictions
"Travelling Alone" is one of the best ways of enjoying your tour, you will definitely love this wonderful treat for your mind and body.
If it's that Good Why People Don't Try That??
Yes many people refused to travel alone due to reasons such as "unavoidable supplementary costs, no one to accompany for meals, have to walk alone, shop alone, etc", but not necessary to worry about all these if you plan in a proper way you can enjoy your tour without any disturbances still…, being a solo traveller you have to be more vigilant about safety, especially when choosing travel destinations
What are the Safety Measures You should Follow When Travelling Alone?
Advisable to join one of the groups in Social Media, many travellers will definitely share their travel stories and experiences in those groups, so you may get good ideas about safety

Do a better google search for the safest country for solo travellers, and when choosing a country please remember particular country locals should able to speak simple English

Book your hotel rooms directly from the hotel websites or through your travel agent or through an online platform, so you can make sure rooms are ready once you arrived
Book airport transfers from the airport taxi service or from a reliable company or through your travel agents

Tours you can use a local tour guide who stationed within the hotel lobby or else do a better search about the location and download the offline map to your mobile device

Don't forget to have your travel insurance

Keep your medicines with you

You can use public transport since it is safer than the unknown taxi services

Wear comfortable dresses

Don't disclose your personal information to any strangers or unrelated people

Drink moderately
Choose your own food, never let unknown people to buy food or drink for you

Take your things such as "sunglasses, hat, water bottle and polythene bags" while you go out

Keep your valuable items at the hotel locker

Whenever you go out to keep all your belongings safely, don't forget to keep your hotel visiting card or tourist police contact number or the local manager's contact number with you

Never forget to buy a local sim card, keep the downloaded offline map and a compass in case if you get lost still you can find the accurate places using these, hope this information is enough to safeguard yourself.
What are the Precautions You Should Follow?
Avoid Hotels Rooms Single Supplement Charges – before confirming your hotel stay, make sure to ask for a cabin or single room or else you can ask a companion to share the room with you, so you can save a single supplementary cost.

WIFI – before booking your hotel check about wifi connection.

Positive Ratings – before booking the hotels please check reviews or ratings from travel sites such as "Agoda, Airbnb,Booking.com and many more sites".

Before booking your air ticket, do a better search on sites such as "Agoda, Priceline, Expedia, Booking.com and many more sites"

Before booking attractions please check reviews and comments from the sites such as "Trip Advisor, Agoda, Expedia, Kayak and many more sites".
Try to find reviews about street foods in social media, so you can taste accordingly

Meet Travellers – try to communicate with other travellers, so you can make sure to meet one of those travellers as your travel buddy on your next visit to a different country.

Learn a few words of local languages, so it may help you to communicate with local vendors

Use modern technologies, so you can access all the details including routes and nearby places

Don't be afraid of anything

Better to stay in an apartment or hostel, so you can make local people friendly, it will be more helpful for you to find places
Use a selfie stick to record your tour or to capture photographs of yourself
How to plan "Travel Alone"?
It is easy you can do the followings to prepare your itinerary
You can choose an outbound tour company and let them handle your itinerary, this is such a best way because you don't need to spend more time on planning stuff, but this is expensive, the choice is yours
If you planning your tour itinerary the initial step you must do is a better google search and find the best destination which suits for a solo traveller, see travel sites such as "Trip Advisor, Kayak, Globus, Agoda" to get an idea about solo travellers destinations

Then search about the destination's safety measures and restrictions, if satisfied you can confirm your travel destinations
After that you can finalize your destination, then learn more about the attractions and special things to do as a solo traveller, before finalizing attractions see reviews from the company website and other social media, so based on reviews you can decide your activities

Never forget to find your visa eligibility for the confirmed destination, it could be on-arrival or online or pre-stamped visa, make sure to find these.

Do a better search for hotels or hostels, you can book hotels from the company website or else you can find hotels through "Agoda, Booking.com, Trivago, Airbnb and many more sites", also there will be offers and discounts, but before choosing a hotel see reviews from "Trip Advisor, Facebook Groups, Kayak, etc..", then finalize your choice based on best reviews
Travelling Alone Tips
Do a better search for airfare and you can find sites such as "Expedia, Agoda, Kayak, Skyscanner, etc", from these sites you can find cheaper airfares, discounts, offers, basically, off-season times air tickets will be at a reasonable price or better to find last minute sale offers, but never forget to see best reviews from "TripAdvisor and Agoda", then based on all these you can book your air ticket.
Now you can design your itinerary, plan your travel dates, decide how long you gonna stay at the destination, then list out your attractions and things to do, if all fall near one place then choose your hotel according to your activities, arrange your visa, book your air ticket and change currency according to your requirement

Pack your luggage with necessary things such as "garments, accessories, sunscreen, medicines, sunglasses, selfie stick, camera and mobile phone", make sure things are packed according to your flight requirement, not only these never forget to take your backpack, so while you travel for activities it will be more convenient
Are there any recommended "Travelling Alone" destinations?
Yes, there are awesome Places that many countries are welcoming solo travellers from all over the world, so here are the best destinations.
1. Canada
Where to stay in Canada?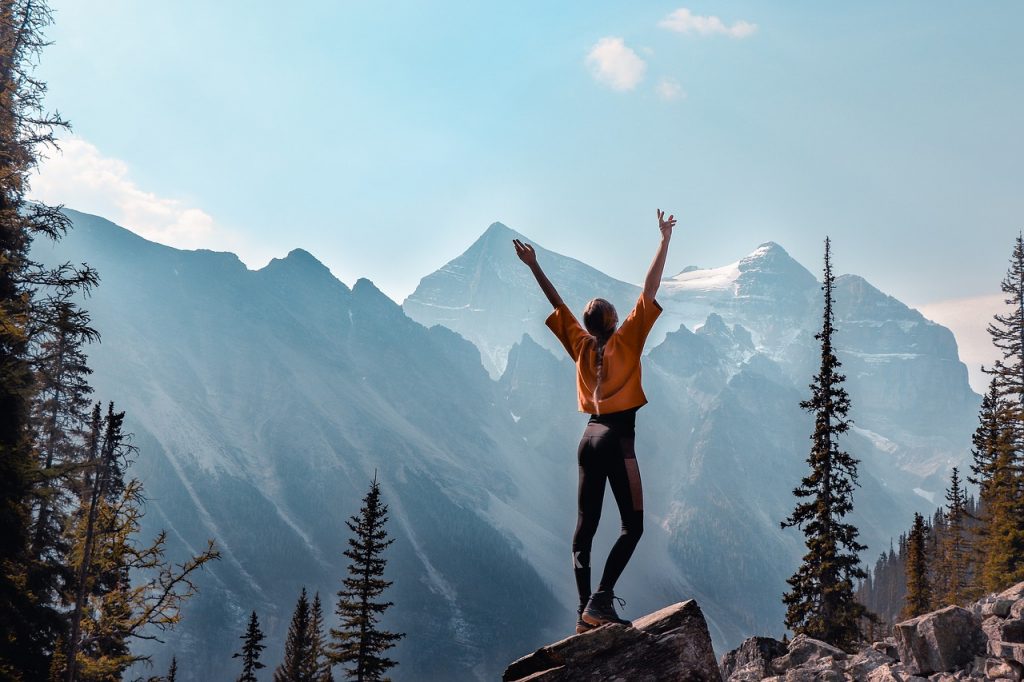 You can stay in Vancour, Monreal, Toronto or Ottawa, but you can choose the city as per your travel itinerary, stay at a reliable hotel closer to public transport, so you can enjoy your tour without any disturbances, so end of your tour don't forget to stay at an airport hotel or nearby, so you can easily make things for your departure.
What are the things to do in Canada?
Banff National Park
Moraine Lake
Vancouver
Yoho National Park
Stanley Park
CN Tower
Niagara Falls and many more things
2. Ireland
Where to stay in Ireland?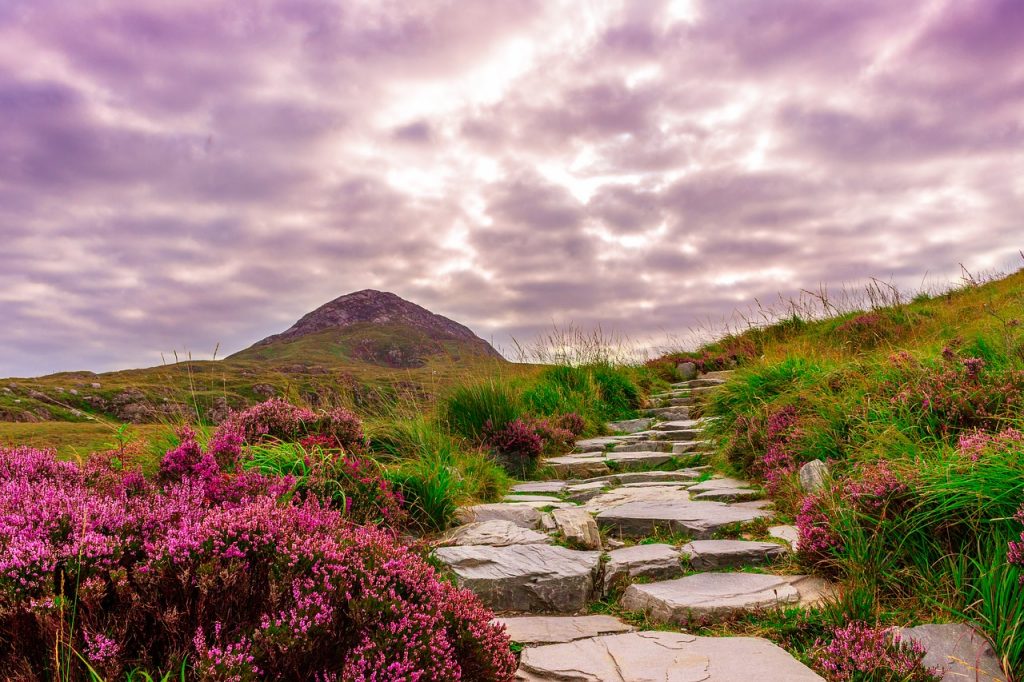 You can stay in Dublin, Kerry and Mayo, but you can choose the city as per the travel itinerary, it is advisable to stay at a genuine hotel near public transport facilities, so you can easily access your Tours, anyhow remember on the end of your tour to take a hotel near airport, so you can easily carry your baggage to the airport.
What are things to do in Ireland?
Titanic Belfast
Dublin Castle
Giant's Causeway
Ring of Kerry
Phoenix Park and many more things to do
3. Singapore
Where to stay in Singapore?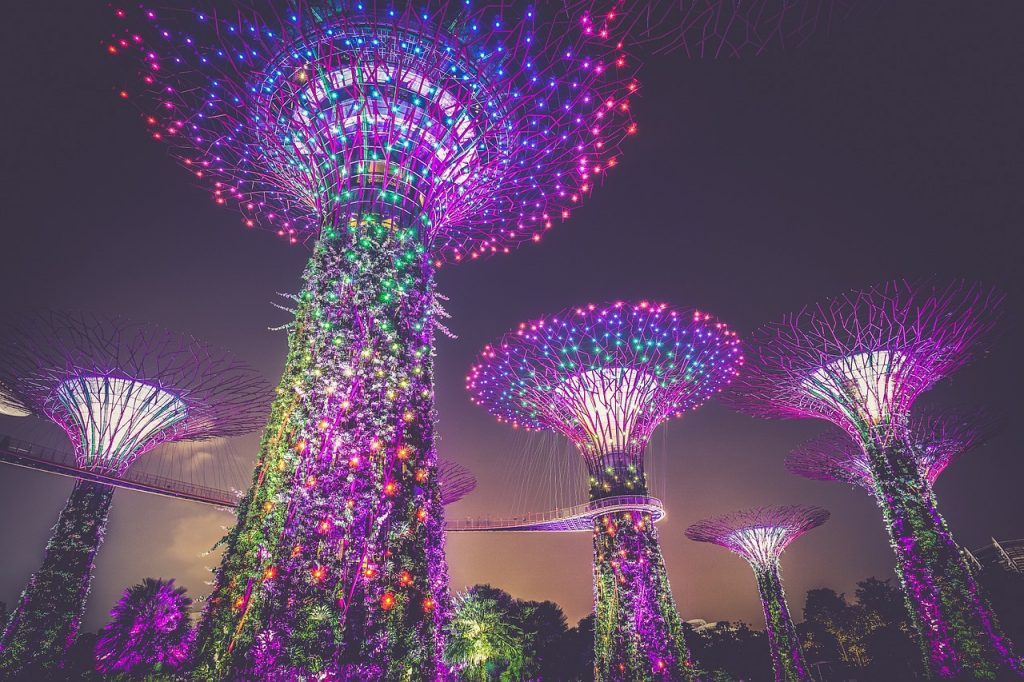 You can stay at Orchard Road, Marina Bay, Sentosa Island and Bugis & Kampong Glam, better to choose the hotels near public transports, so you enjoy your tour well, being a solo traveller it is advisable to stay at hostels, so you can able to make travel buddies.
What are the things to do in Singapore?
Sentosa Island
Universal Studios
Gardens by the Bay
Singapore Flyer
Marina Bay
Night Safari
Singapore Zoo and many more things to do
4. Malaysia
Where to stay in Malaysia?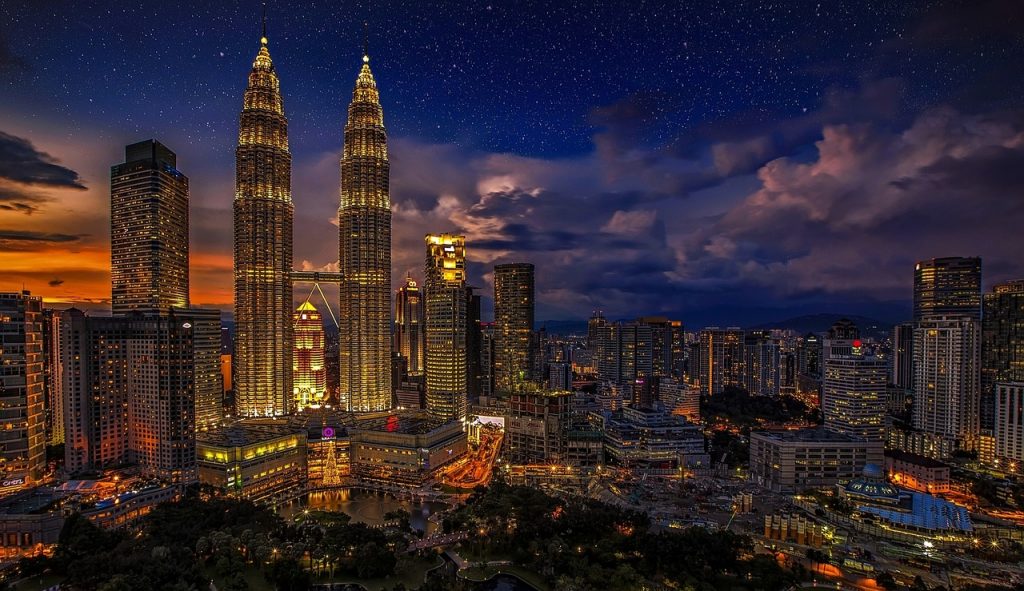 You can stay at Bukit Bintang, Kuala Lumpur, Penang Island, Langkawi and Cameron Highlands, but it is advisable to stay near public transports, so you can enjoy your tour well, not only that stay at a reputable hotel or hostels, but also you can find accommodations at economical rates.
What are the things to do in Malaysia?
Batu Caves
Langkawi
Penang
Mount Kinabalu
Genting Highlands
Cameron Highlands
Legoland
Sunway Lagoon and many more things to do
5. New Zealand
Where to stay in New Zealand?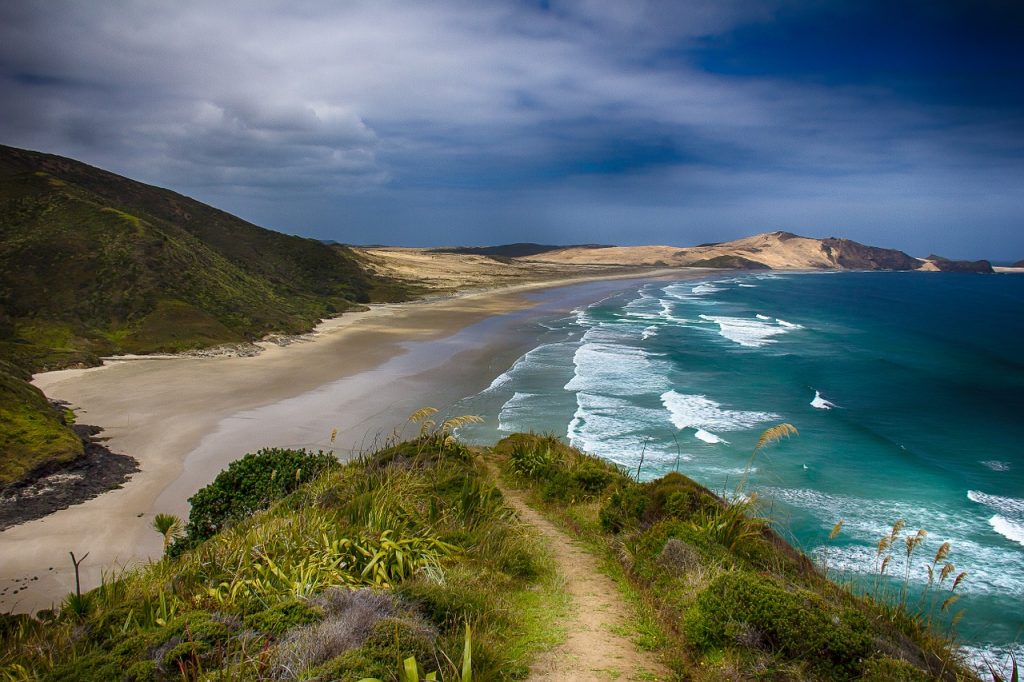 You can stay at Christchurch, Auckland or Wellington, but as per your itinerary you can choose the Place but it is advisable to find a reliable hotel near public transport facilities, so it will enable you to safely travel to your desired locations, so anyhow end of the tour don't forget to book a hotel at the airport or nearby, so you will never feel last-minute difficulties.
What are the things to do in New Zealand?
Tongariro National Park
Mount Cook
Bay of Islands
Huka Falls
Kayaking Underground in Waitomo
Rainbow's End and many more things to do
6. Australia
Where to stay in Australia?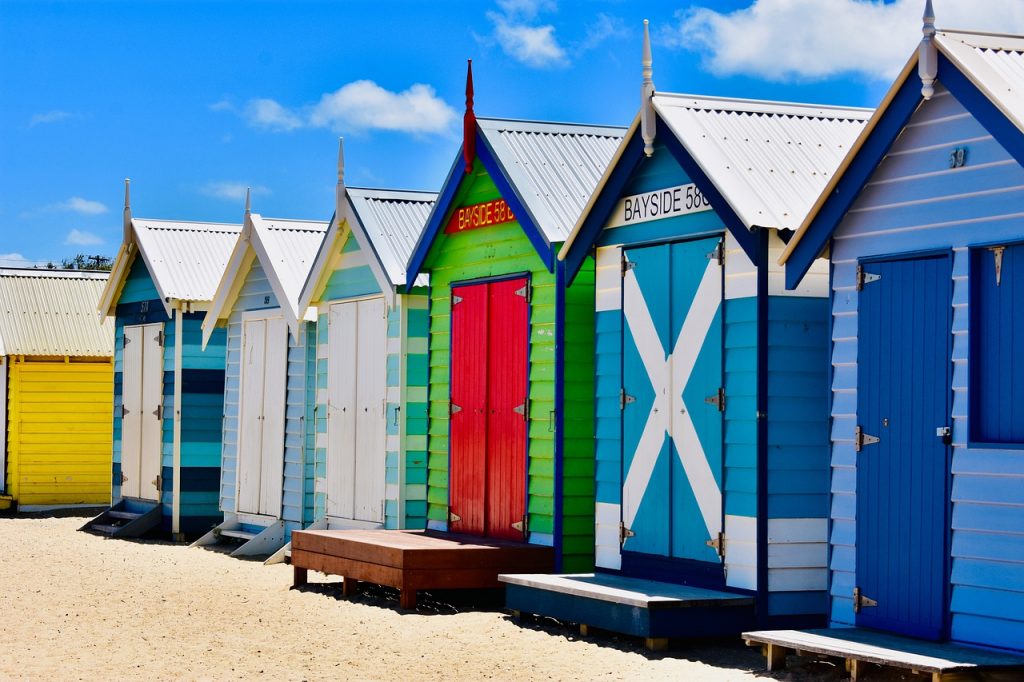 You can stay in Sydney, Melbourne or Brisbane but you can choose the cities as per your travel itinerary, It is advisable to stay in a reliable hotel closer to public transports end of your travel itinerary don't forget to stay at a hotel at or near the airport, so you can arrange your airport transfers easily.
What are the things to do in Australia?
Blue Mountains National Park
Melbourne
Bondi Beach
Opera House
Harbor Bridge
Great Barrier Reef Marine Park
Fraser Island and many more things to do
Conclusion
Travelling gives you peace with your mind and while releasing your stress away. So don't wait. Many people love to travel, like to enjoy an adventurer tour but still, something is restricting them from travelling because no one is there to accompany, but now no need to worry we got your back there while providing the most essential information that you need to plan your trip.