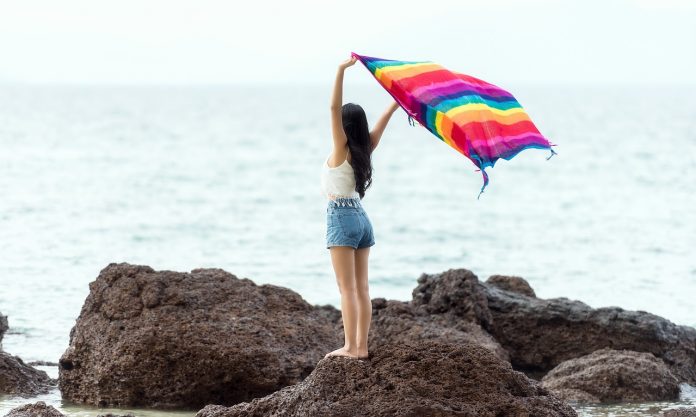 Bali is an Indonesian island; a land filled with spiritual seekers, colors and love. Bali has many places to offer starting from very touristy places to rural remote places. Let's Explore Some of the Best Bali Beaches.
Most tourists who come to Bali for the first time think that this land is full of white soft sand, crystal clear water and full of palm trees and a lot of tourist companies help this illusion to grow in their mind but that's not the case.
Beaches in Bali are just beaches just like your country and ours they do have grey sand beaches due to the active volcano ashes, yet the sea is beautiful and clean without any plastic garbage madness.
So, if you take time to explore this land of Gods you will see how beautiful these places actually are.
1. Balangan Beach
Do you want to conquer the waves with surfing? Then Balangan beach is the right place for you. It is the best among the Bali Beaches.
Balangan is a 550m beach with yellow sand surrounded by a tall cliff also very popular for its view and the "Marian" landscape. It is 6.5Km away from the Ulu Watu road and getting to Balangan is easy with clear directions.
Balangan beach is a good place for surfers and for beginners as well, but it is not a good beach for a swim because of its collars and stones. The coast which covered the Balangan beach is a volcanic rock now outgrown with green bushes its very photogenic and you can peacefully lay on a blanket and enjoy the view.
Furthermore, there are many café's which rent sunbeds and you can nicely spend a day near the Balangan beach and there are hotels with good accommodations which fix for your budget some of the best places are (sea view Bungalows, flower bud bungalow)
Moreover, the parking fees range from 2000 to 5000 Rp but if you park on the side of the road it's free.
2. Padang Padang Beach
"Eat Pray Love"
Whoever watched this movie have witnessed the beauty of this beach from their eyes
Padang Padang beach is very costly and it gets very crowded this beach situated in the Bukit Peninsula. It looks like a large deserted white beach because of its crystal-clear water and sand.
This beach also is known as the Thomas beach because of the homestay around the cliff. You need to go on a set of stairs to walk on this beach and the tides are high you can also swim in this blue water the water is pure and clean which is why I think it attracts most of the tourists.
Additionally, there are so many cafes around the beach you can rent umbrellas here but not sunbeds also you can nicely drink a coconut or cold drink with some side dish and have that beach vibe all over you (Suka Espresso) is one of the popular café in that are if you are planning on staying, you can stay on Thomas Homestay but Kutuh Manak Guesthouse will be ideal for your budget.
3. Suluban Beach (Near Uluwatu Temple)
You can plan a nice one-day trip to Uluwatu temple and the Sulubang beach the Temple is situated in the southern point of Peninsula. This Temple is built to worship the ancient priest Kuturan you need to wear appropriate cloth if you are visiting this temple sarong and long skirts but if you don't have them don't worry before you enter the temple they will lend it to you free.
You need to climb a long hike before stepping on this beautiful beach and there are no cafes at the beach point so its better if you stack some food in your backpack.
Furthermore, this beach with high tide waves is the dream of surfers not for beginners because it can be really dangerous and the waves can be surprising as well. Suluban has a small cave and a shipwreck where you can lay and chill in the shade and enjoy the view.
4. Jimbaran Beach
Jimbaran Beach stretches around the Jimbaran Village, near where you can see a lot of fish markets and fish restaurants.
In addition to that, the waves are great for surfing beginners and professional surfers because the water is tide on some end not that much in the beginning also the shore or the start-up points aren't that rocky if so the beginners won't get hurt.
There are a lot of surf schools near there and you might want to check that up also I have come across with one and its Karang Muay surf school.
5. Green Bowl Beach
Green bowl beach is a small beach with white sand located on the southern coast near the abandoned Bali cliff resort.
Still can't comment on why its called a Green Bowl? maybe because of the green moss which is there on the caves and cliffs or maybe it is because of the green corals which can be seen in the water.
A great place for surfers but not for beginners and there is also a hike through the forest to get to this beach and unfortunately people with mobility issues cant access this beach.
Beware for the monkeys they may try to steal your food and also the bats living under the caves you can see them during the day time inside that caves.
6. Karma Beach
Want that Caribbean Sea imagination?
Karma beach is near the temple called Pura Masuka, but there are so many steps to walk down before entering this beach but its definitely worth it because this beach has beautiful and enchanting turquoise water and the view is amazing. the beach is filled with rocks since not many tourists come to this beach it's very calm and relaxing as well.
7. Kuta Beach
Kuta beach is where all the tourists first turn point will be, this beach is a very touristy place because it is very close to the airport. A great place for surfing and this is an ideal place for those who want to party, night beach life kinda getaway.
You might be able to find a lot of cafés, restaurants, and bars and cheap and nice drinks to enjoy the view.
You can rent a surfboard for around $5 here.
8. Legian Beach
It is also a part of Kuta but with less crowd and great for surfing than swimming. The most popular tourist destination after Kuta.
9. Dreamland Beach
I guess the name itself sums it up, yeah?
The turquoise water will make your stay on the beach forever it is so beautiful and clear but unfortunately, you can't swim in this water because of the surprising high tide but surfers love this beach. You can rent an umbrella and sunbed and chill in the shore with coconut at the side.
10. Melasti Beach
One of the most amazing beaches to visit, the water is crystal clear and it's good for swimmers because there are several areas without a bank which makes it's so easy to swim on high tide and surfers. it is located in the southernmost point in Bali if you rent a motorcycle or taxi it takes only 10 min from Bukit and also closer to the Green Bowl beach.
There are places where you can rent umbrellas and sunbeds.
Here I have covered 10 beaches, from the most touristy to remote for your best choice it's all worth a shot so check your wish list pack your bag and visit Bali for a relaxing holiday.